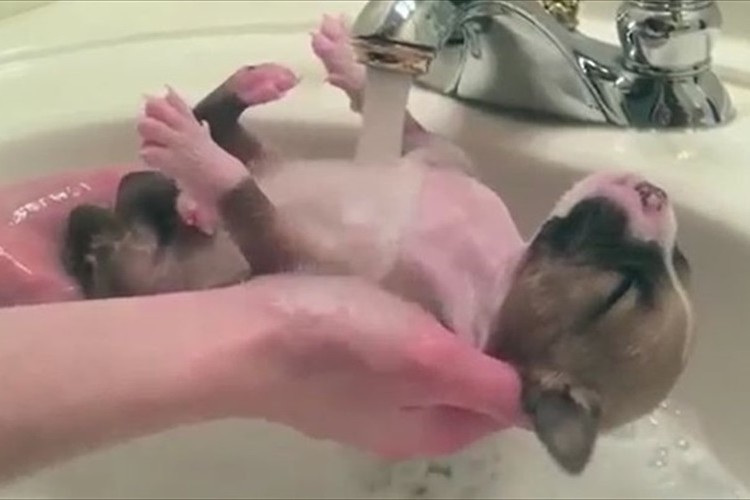 Here is photo taking the state of a recently born puppy entering a bath for the first time is super cute ♪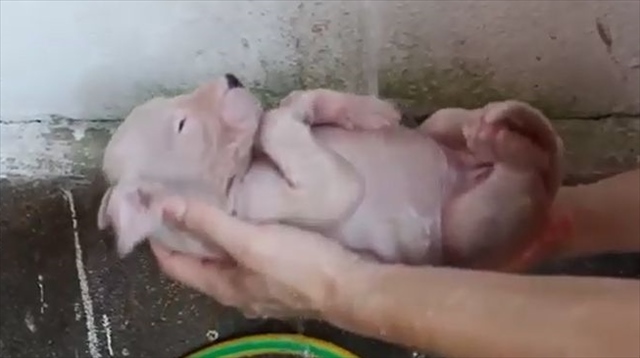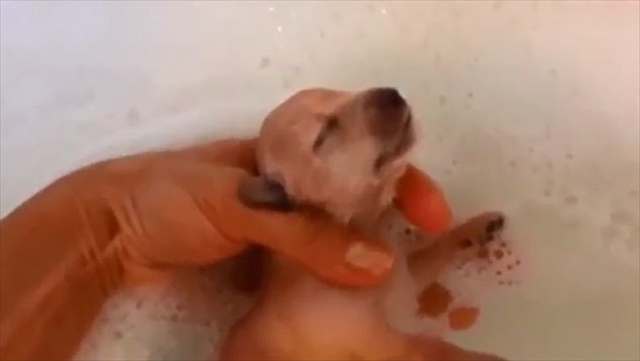 With eyes closed, they are gently and slowly moved down into the warm bath water.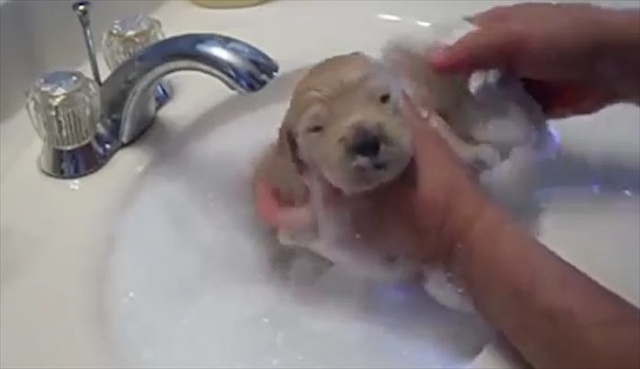 It is a moment of total bliss and happiness for these pups.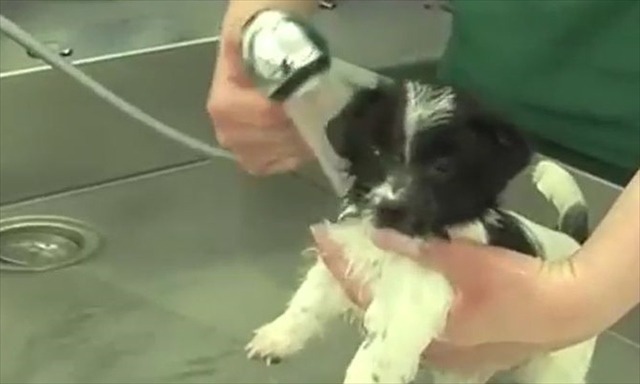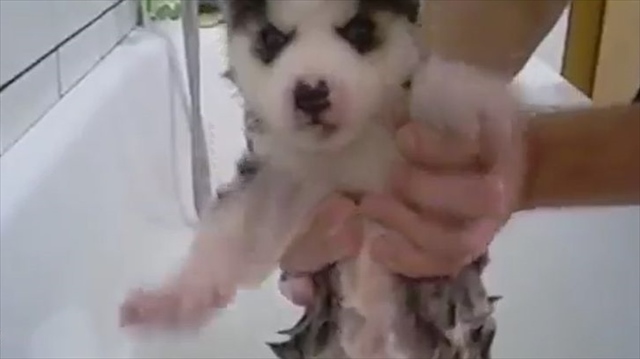 The facial expressions of each adorable dog shows how relaxing and comfortable they feel after their first ever bath. They all look so happy.