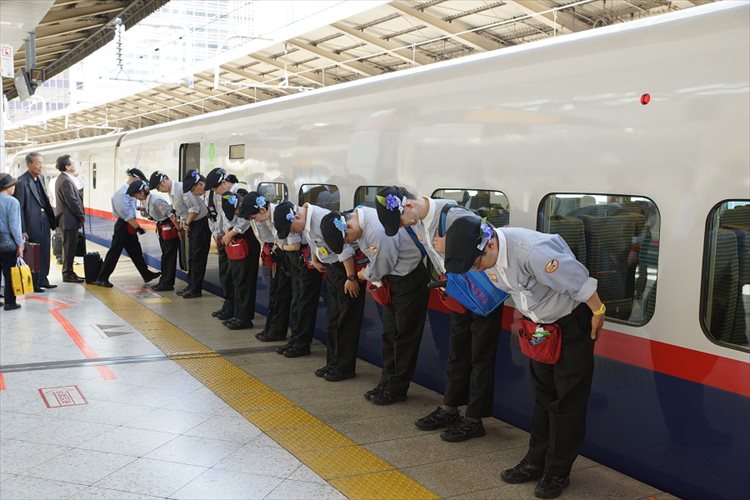 source: www.nikkeibp.co.jp
The spirit of "Hospitality" is the foundatin of the cleaning team of Japan's Bullet train. The "miracle of 7 minutes" has been acclaimed for its high level of quality from all over the world. The spirit of "hospitality" of the Japanese has became a popular topic recently as Tokyo prepares to host the Summer Olympics in 2020.
Here is a video featuring the work of the Bullet train cleaning crew that has been referred to as "the miracle of 7 minutes".
The Miracle of 7 Minutes.
The cleaning staff start their preparations as soon as the bullet train arrives at the station.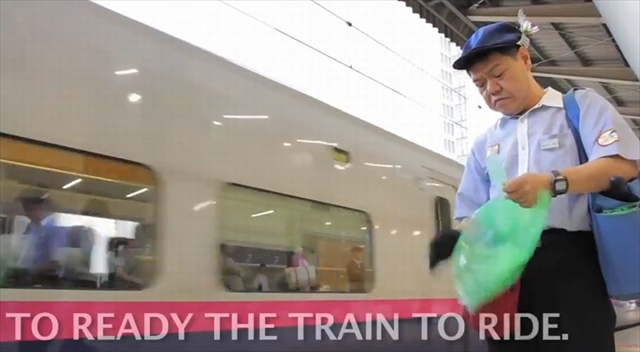 First, all trash and garbage are collected and removed from the train.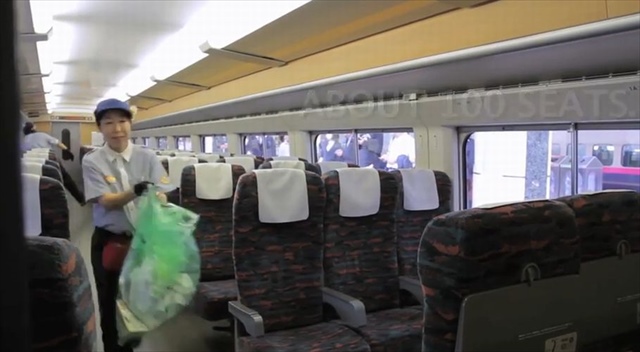 The seat trays are wiped clean on both sides.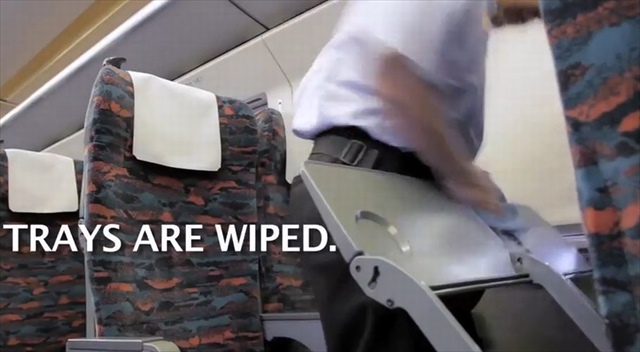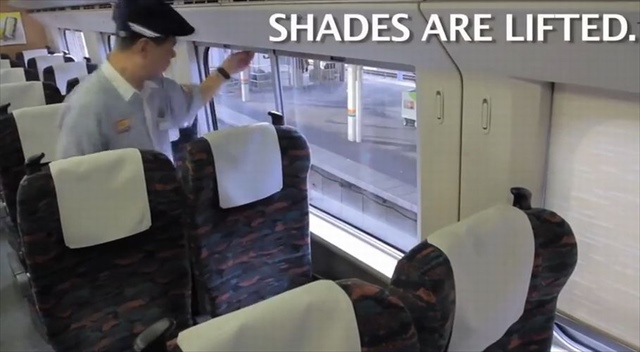 The cleaning staff work as a team to check all of the overhead racks.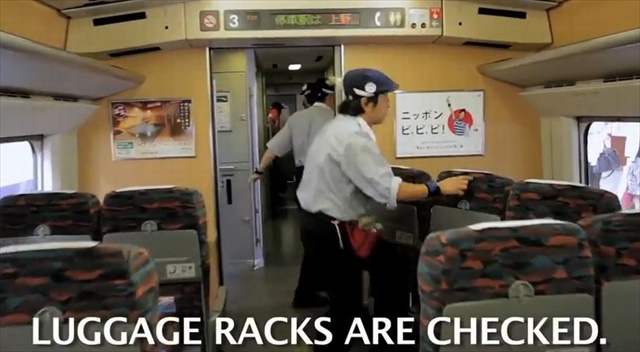 And, the floor of each car on the train is carefully cleaned.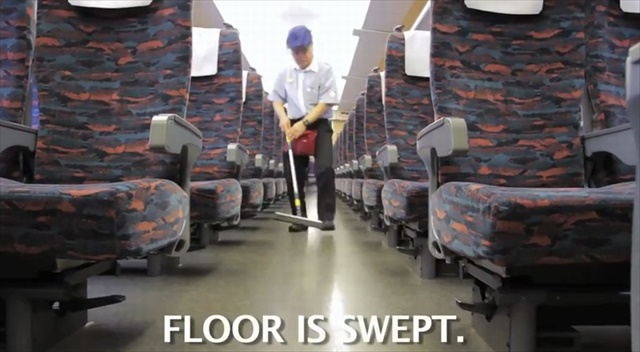 Upon completion, the entire cleaning crew will politely bow in front of the bullet train as an expression of respect.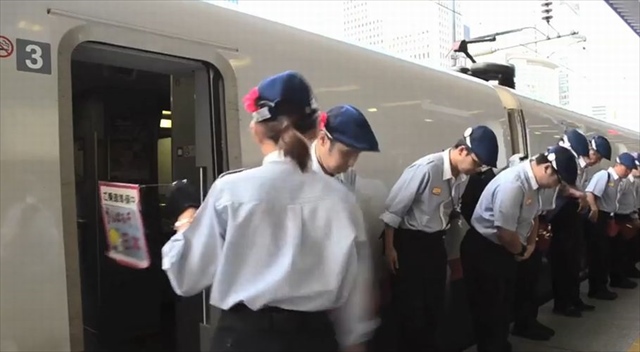 The cleaning crew are given 7 minutes to complete their work. Each bullet train has approximately 100 seats and only 12 minutes is given for the passengers to get off the train for the cleaning crew to do their job then allow the next group of passenger to get on the train for the next trip. This amazing efficiency has been praised by the foreign media recently.
50 million seats are cleaned each year with only 5 complaints.
The cleaning team staff are members of "Japan Railways (JR) East Techno Heart TESSEI". There are 11 cleaning-related subsidiaries in JR East contracted to clean Bullet train station premises throughout Japan. The staff cleans around 120,000 seats a day, and up to about 50 million seats annually with only 5 customer complaints.
"Clean-up activities are part of the hospitality experience of the Bullet train theater".
The "clean-up activities, is considered part of "Bullet train theater experience." in which the customer has the starring role and the employees become a supporting role in making sure that the "performance platform" of the bullet train is in the best possible condition for each and every journey.
The company's management philosophy and approach has become a case study and benchmark that is being studied as a business and management tool at Harvard Business School. So it has been a model overseas. By the way, the baby break room on the bullet train (shown in the photo below) was created as a result of a suggestion by the company's staff has been created to improve the passenger experience.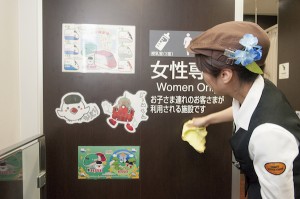 "The New 3K of Gratitude, Inspiration, and Excitement."
In Japan, cleaning work has been considered in the past as "tough, dirty, and dangerous" work. However, the Bullet train cleaning staff is contributing to changing this perception to a mentality of "gratitude, inspiration, and excitement".

The spirit of "hospitality" of Japan is represented by the Bullet train cleaning crew.
See Video Here
---
source:

YouTube


source:

net.keizaikai.co.jp
---