A white-haired grandpa strolls upon a group of young people playing a game of futsal. What happens next is an amazing display of footballing ability by the mystery man who is actually the world champion freestyle footballer in disguise!
Please watch the following video and be amazed at the skill and expertise of the senior citizen and his ingenious impersonation.
See Video Here
Here is an elderly man in his 60's and 70's looking on at the futsal match and he appears to want to join in.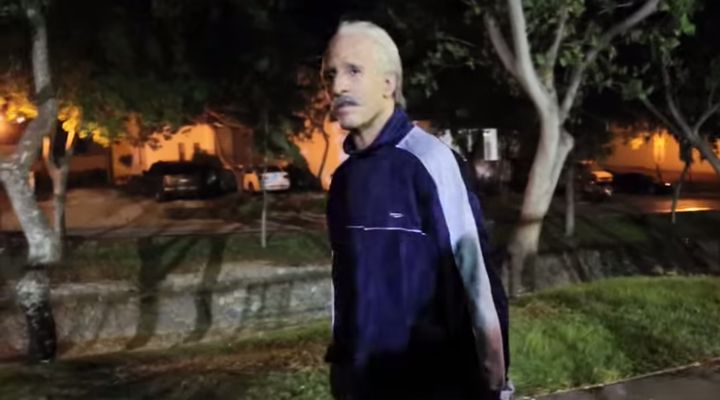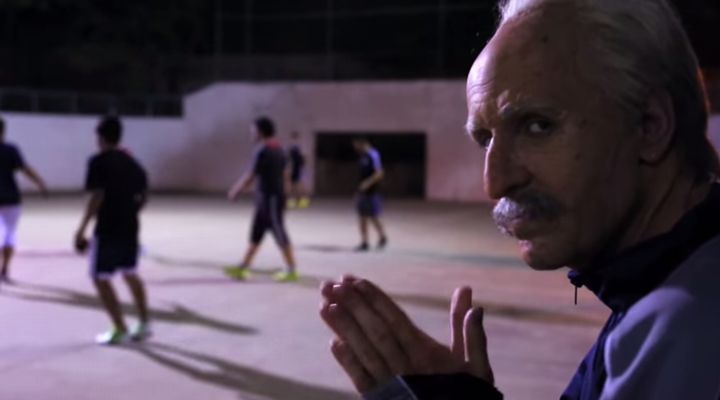 He enters the match and is quickly shown up by one of the younger players!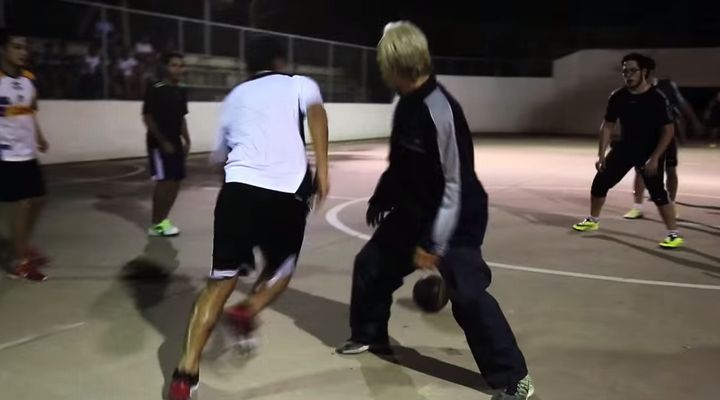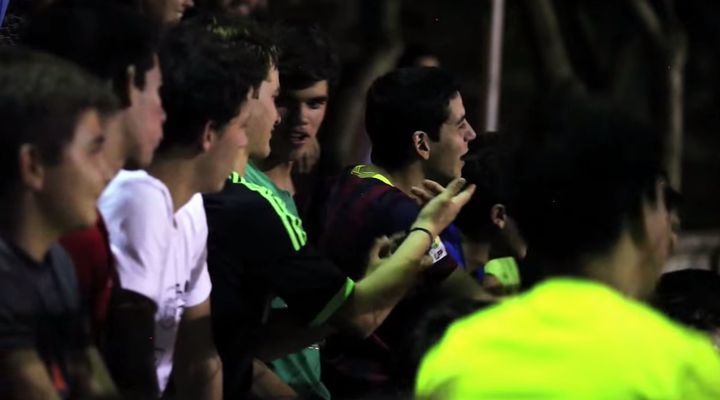 However, Grandpa begins to display his footballing skills and the young people are simply in shock.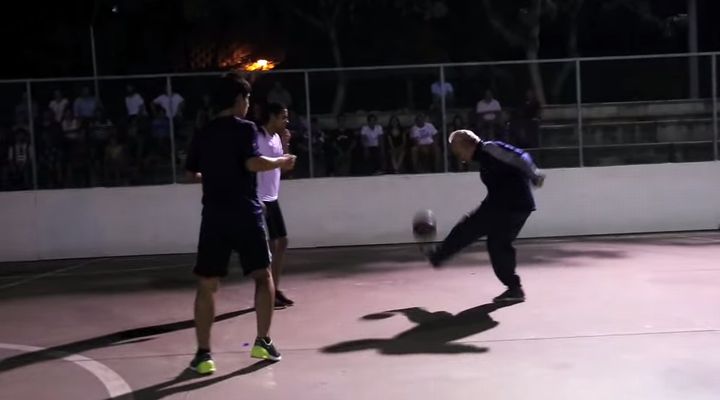 Now, the tables have turn and the senior citizen begins to outplay many of the young people even with his eyes closed!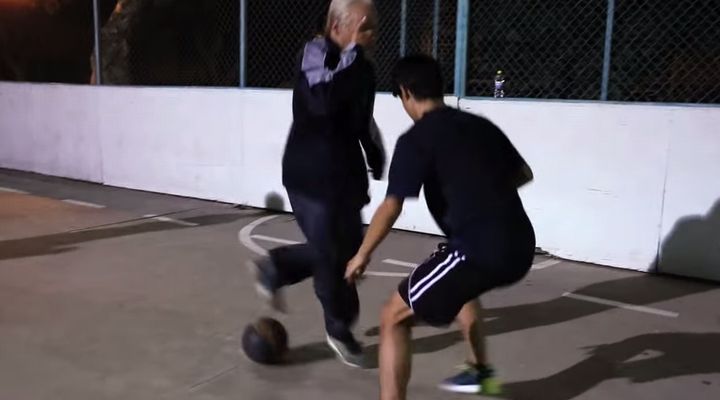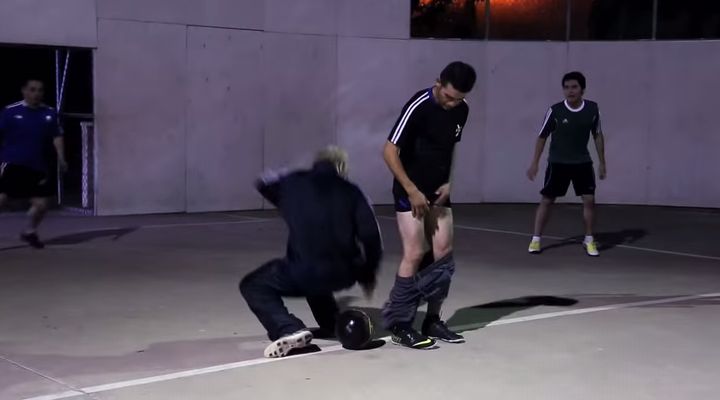 Wow!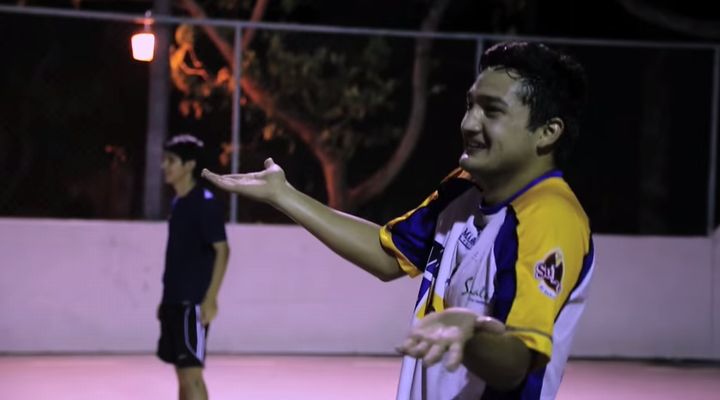 Who is this mystery man?
In fact, the identity of this elderly gentleman is a cleverly concealed disguise. His appearance has been cleverly transformed as shown below.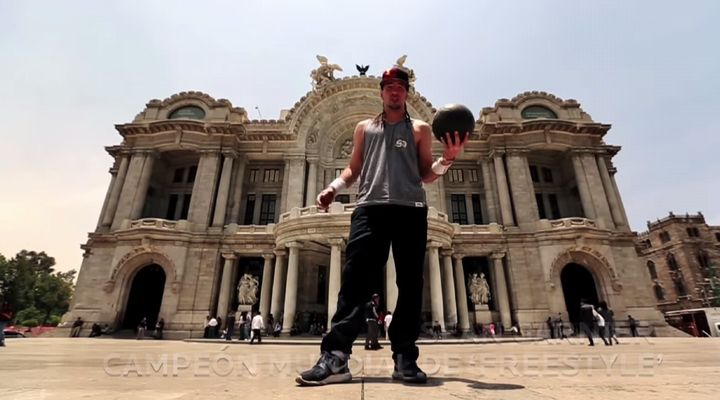 What did you think?
Here is a photo of football freestyle world champion Sean Garnier who fooled everyone at the futsal match.
His clever disguise was really an amazing performance!