Here is the touching story of "Jellybean the Goat" and his best friend "Mr. G the Burro" who grew up together in an abusive environment and were then rescued by animal welfare authorities. Unfortunately, the pair were briefly separated and Jellybean reacted to this by refusing the eat any food until he was reunited with his close friend.
Animal welfare staff thankfully noticed Jellybean's condition and Mr. G was soonafter returned to his side. Take a look at this inspiring video below.
See Video Here
Jellybean the Goat looks depressed and refuses to eat any food since his best friend went away.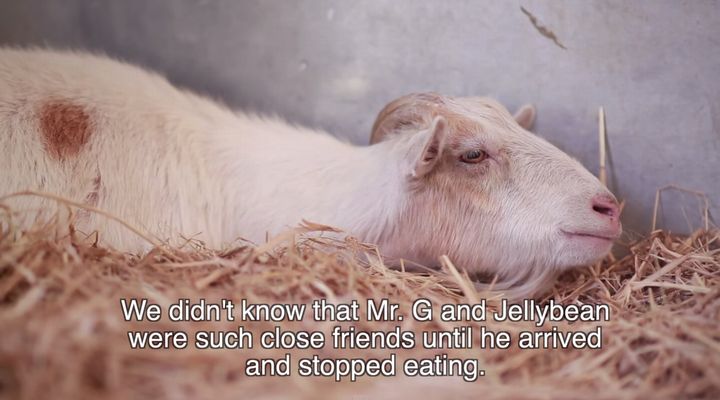 Here is Mr. G the Burro who is also missing his good friend Jellybean the Goat.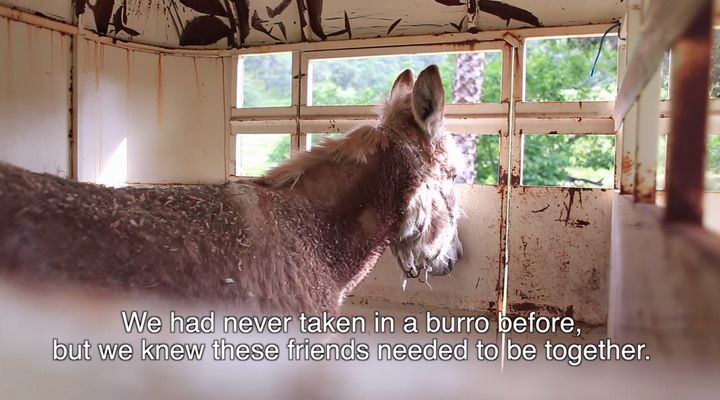 Look at how these two animals look after they have been reunited.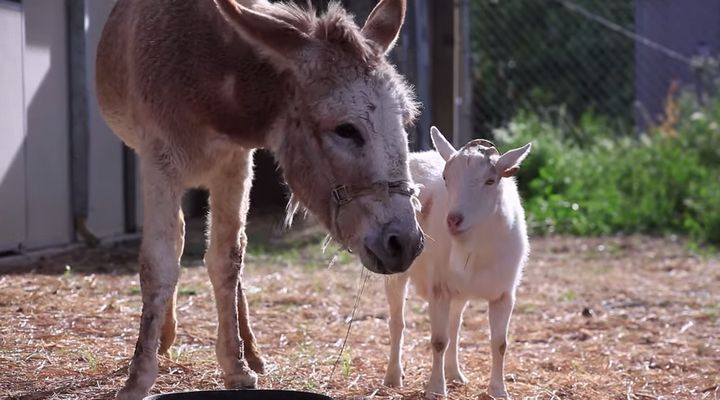 After six long days, Jellybean stops his hunger strike and enjoys a meal with Mr. G.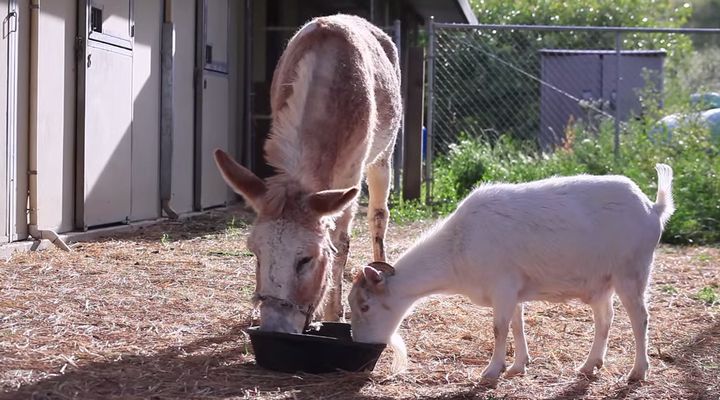 Here is Mr. G enjoying a meal at the farm as Jellybean watches his friend.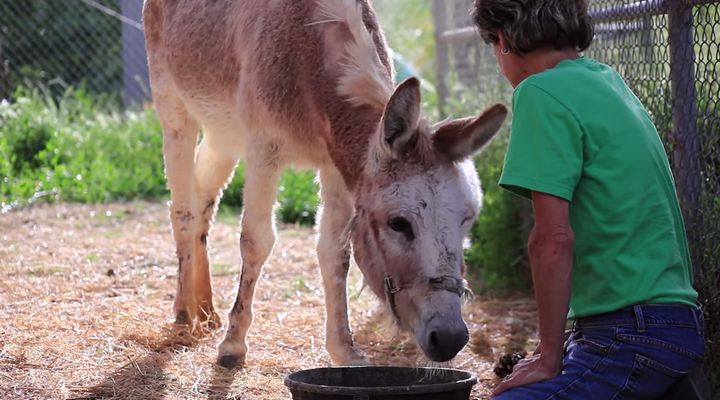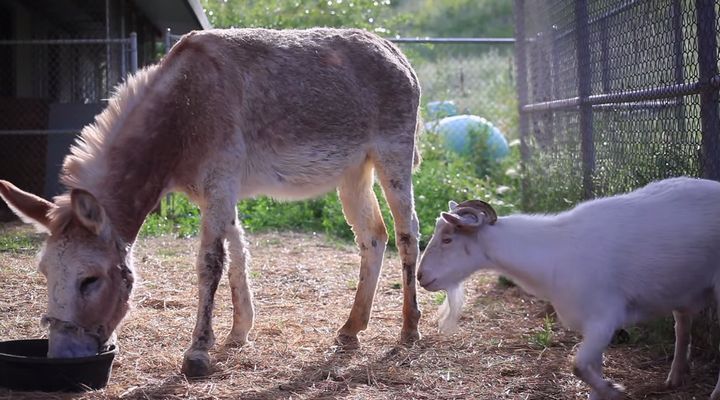 ---
source: 
animalplace.org
---