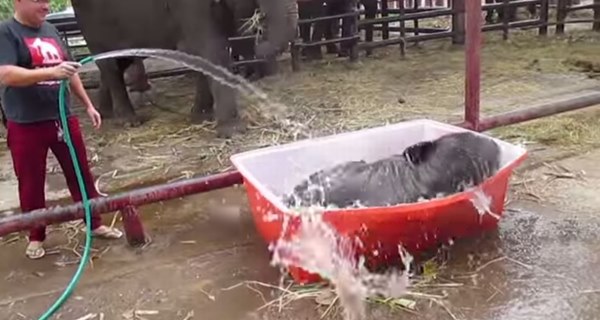 Here is a marvellous video of a baby elephant enjoying a refreshing bath which has attracted a lot of attention online from many viewers worldwide.
This video was shot at the "Ayutthaya Elephant Palace & Royal Kraal" in Thailand and the video documented dedicated staff preparing a bath for the infant elephant while his mother watches on!
Here the staff are preparing the bath as the baby elephant impatiently tries get in before the bathtub is full!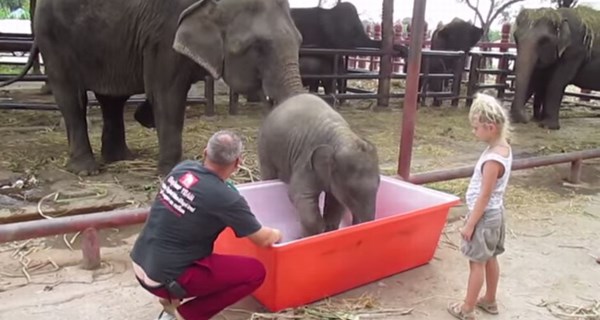 Here the baby elephant slips and falls into the bathtub head first!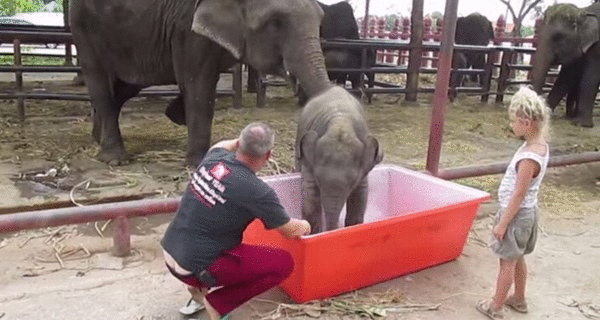 Some young children look on and take some hilarious photos of the adorable infant lying in the half filled bath tub!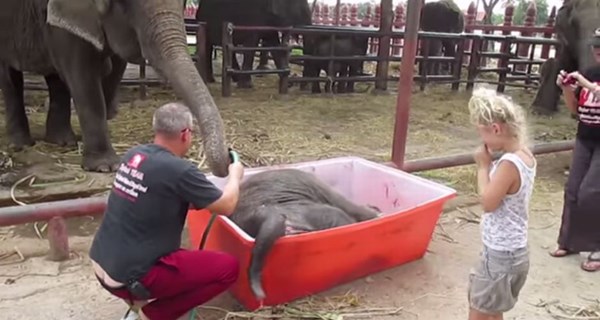 The baby steps outside and waits for the bath tub to be filled.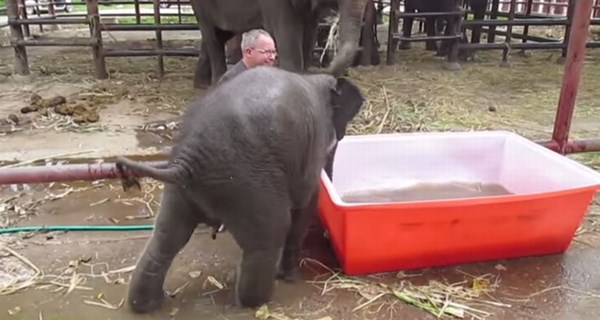 When the bathtub is almost full, the baby elephant dives into the tub head first again! This youngster really seems to enjoy playing in the water!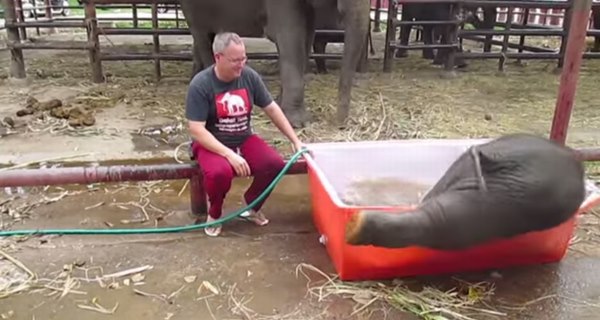 The baby elephant would end up diving into the bathtub many times so please watch and enjoy the delightful video!
See Video Here
It makes me happy to see this young elephant having so much fun in the water!
What a super cute elephant!
---
source: YouTube
---