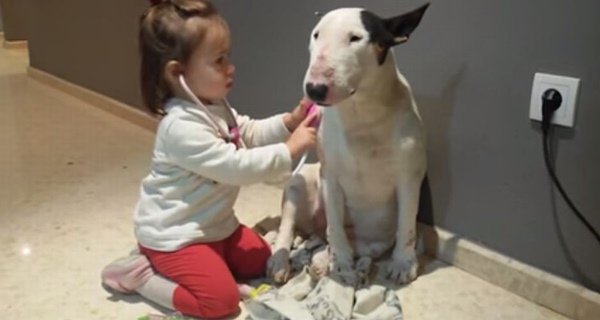 This dog looks a little disappointed as he undergoes a medical examination by an adorable little girl pretending to be a doctor!
This dog doesn't move as the young doctor conducts her checkup.
The pooch's facial expression doesn't change even as he receives an injection.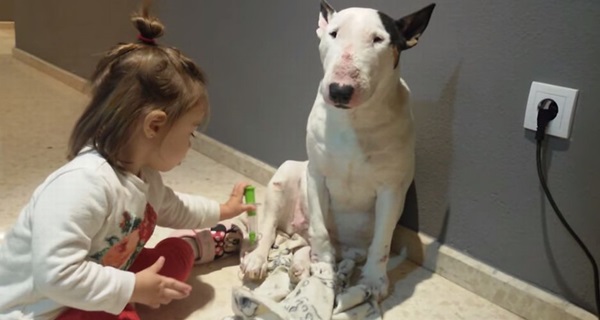 The little girl checks the condition of the dog's ear and everything appears to be normal.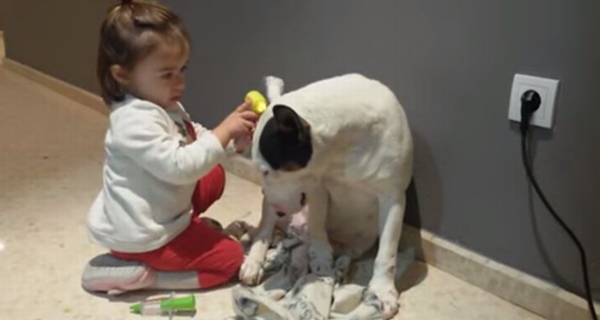 Now she checks the other ear of the dog. What a understanding patient!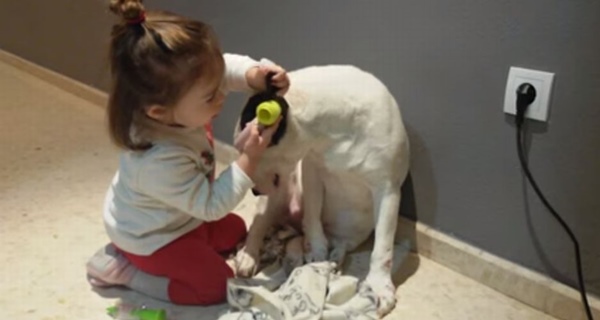 The girl is now about to use a stethoscope before the checkup is completed.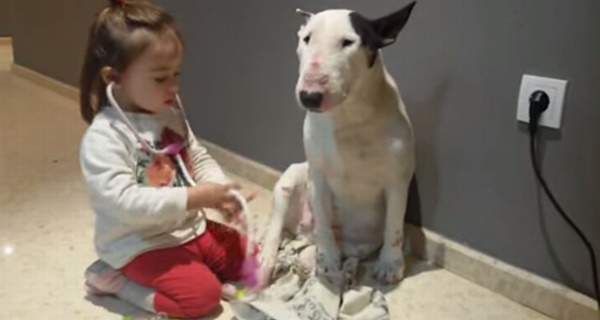 Do you think that the dog's health is good? Do you think that the little girl will be a doctor when she gets older?
See Video Here
Perhaps, this medical examination by the young child is actually helpful! This dog is an excellent patient!
---
source: YouTube
---