See Video Here
A unique Coca-Cola marketing promotion recently took place at a university which devised an ingenious to bring first year students together in a very stylish way.
Here is a freshman student sitting alone at the campus of university since she hasn't met any new friends.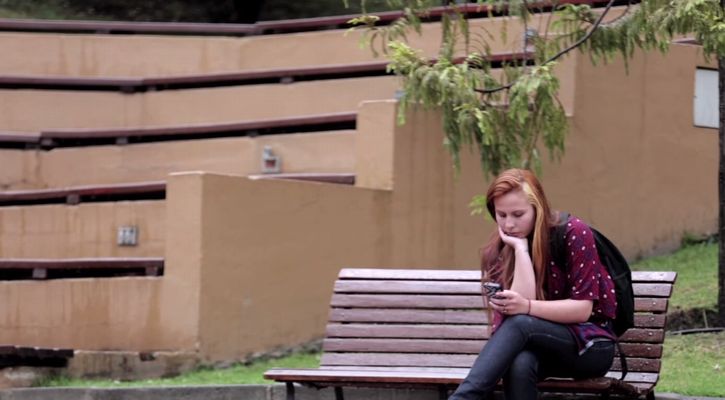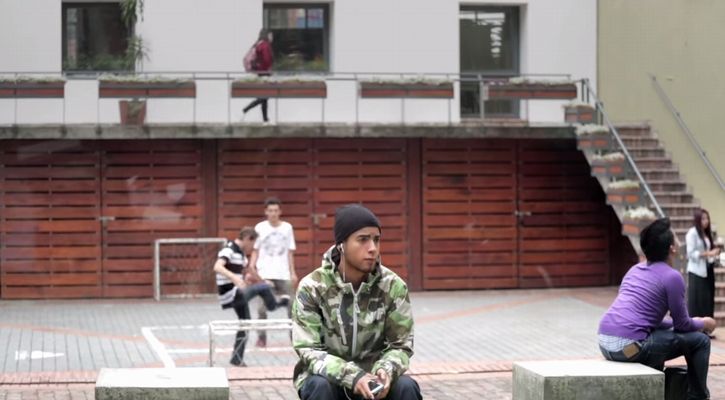 Meanwhile, a Coca-Cola vending machine has been positioned in the middle of a meeting square at the university.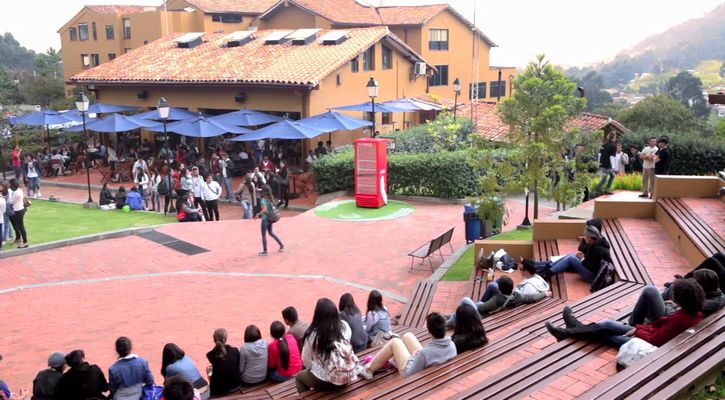 An individual student cannot open the bottle on his own. He needs the assistance of someone else!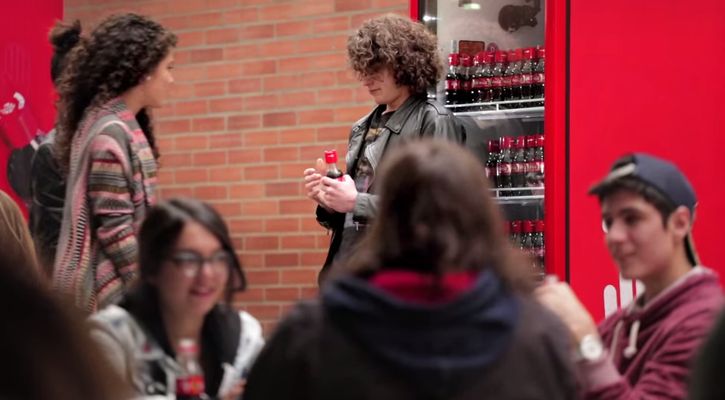 A specially made mechanism on the bottle cap requires two people to come together to open the bottle as shown in this diagram.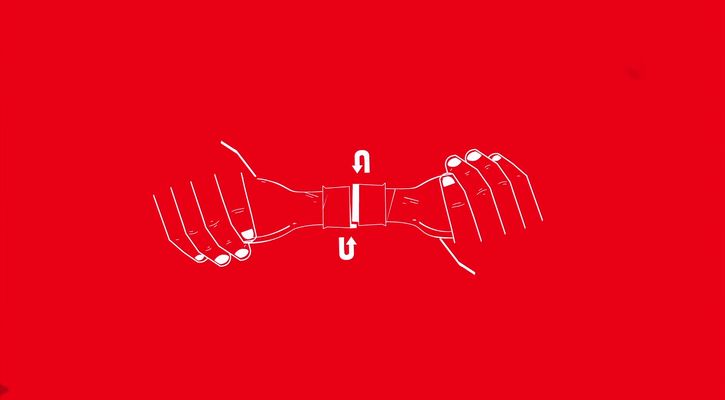 Here are two students opening their bottles together.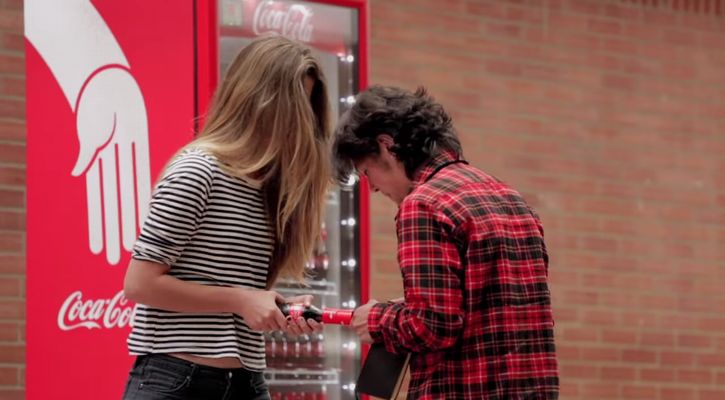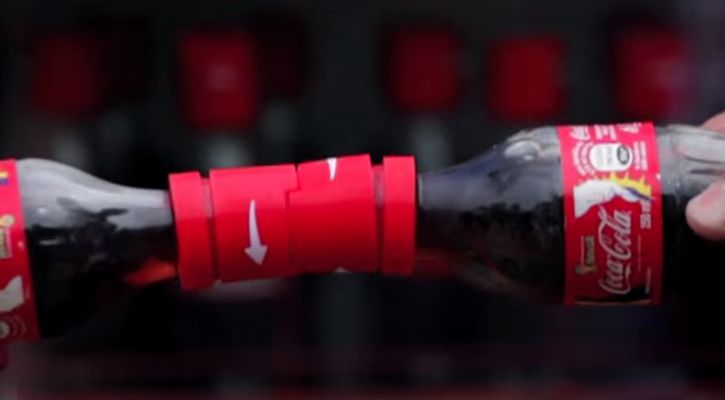 This type of collaboration is an effective way of making friends!