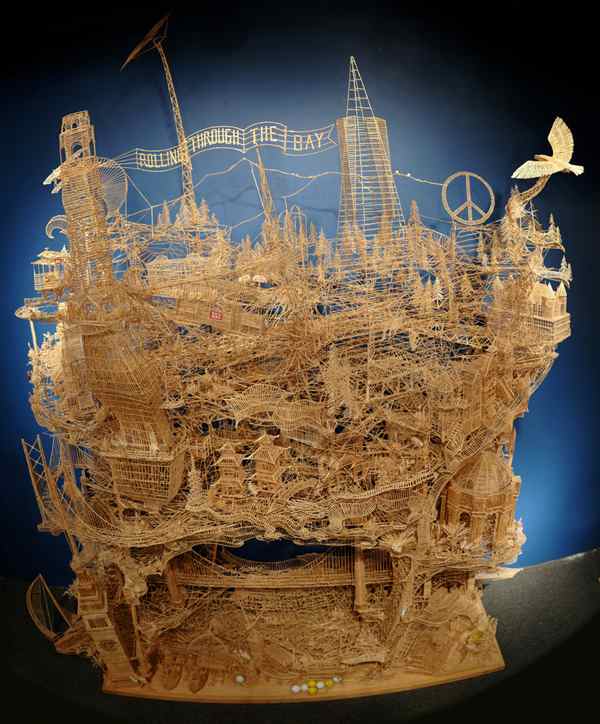 Scott Weaver, the artist has created an incredible work of art using Toothpicks over the past 35 years. And, it is amazing!!
The title of his work is called "Rolling Through The Bay" and Mr. Weaver has created a combination of images and attractions inspired by the city of San Francisco. He has managed to create a unique physical abstract of the city through his work which is truly fantastic!
Over 100,000 individual toothpicks were used to complete this work of art!
This is a remarkable creation from just toothpicks and the artist's imagination…
The small and intricate scale of this work is truly unbelievable!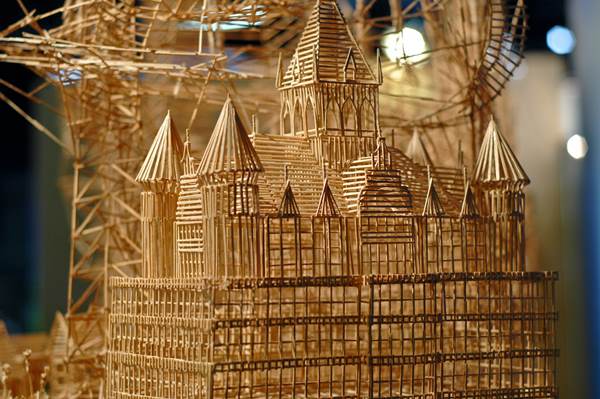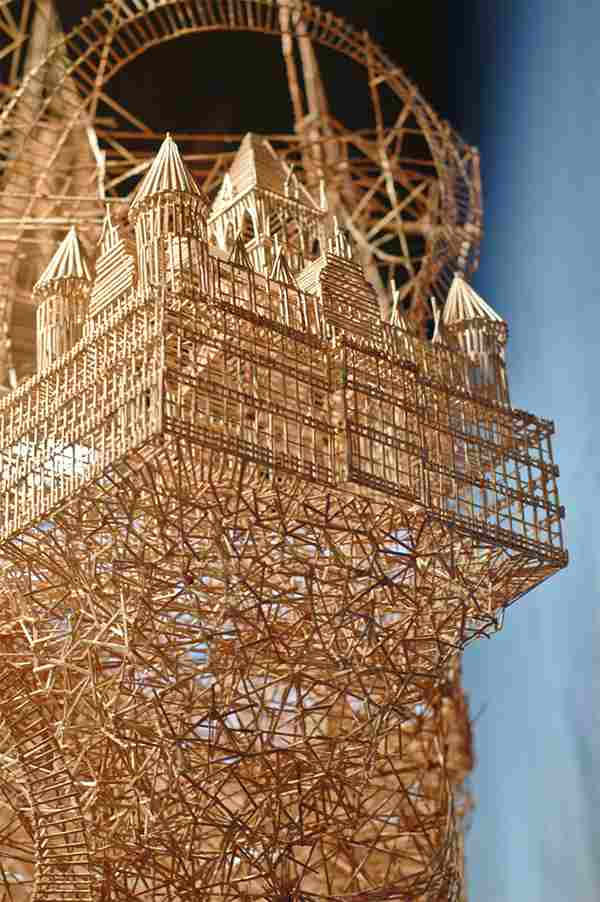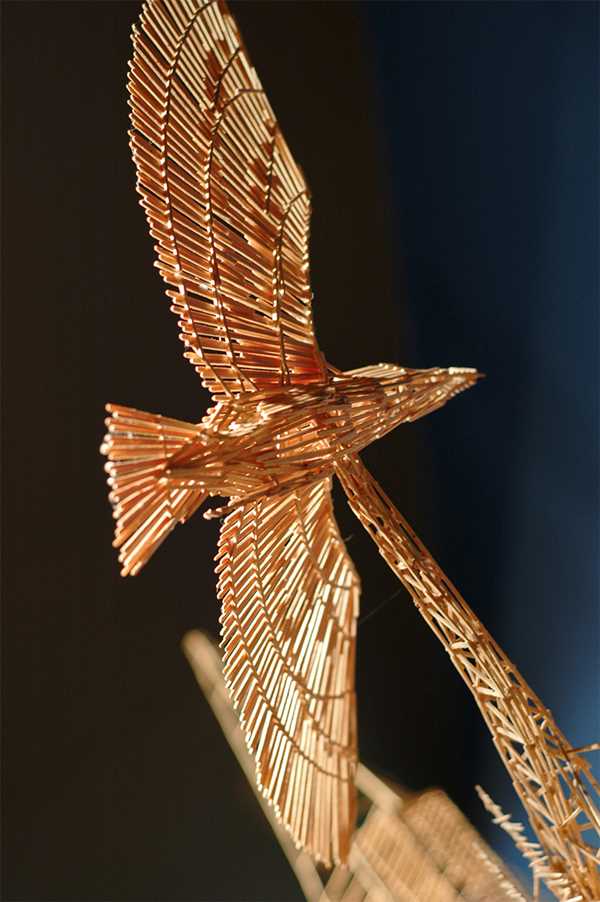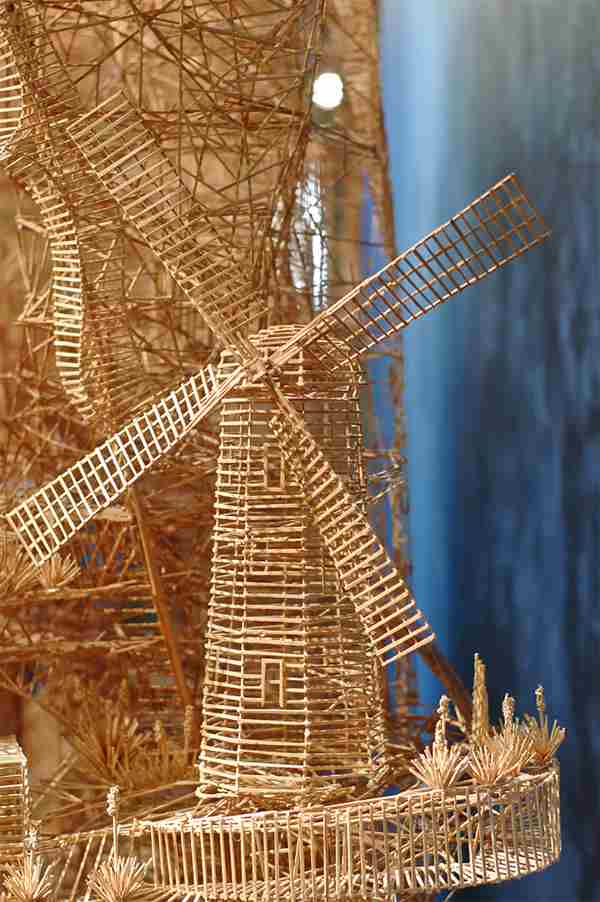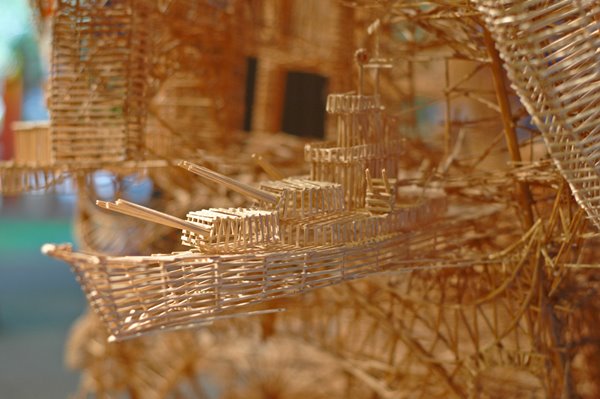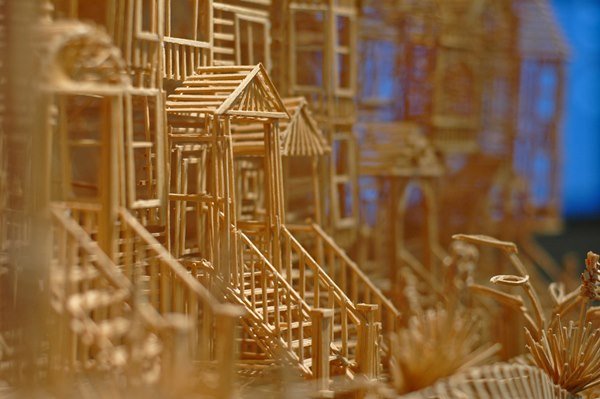 To understand the actual size and scale of this work, a rolling ping-pong ball was placed along side it!!

You can check out the roll ping-pong ball in the video. Furthermore, please watch the video to hear Scott Weaver's commentary on his work and art. I am surprised at the magnitude of this work!
See Video Here>
This is an amazing artistic achievement accomplished in just 35 years by the artist!
source: thisiscolossal