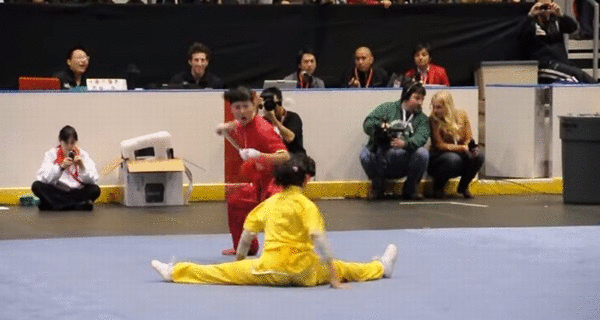 China is the birthplace of many traditional "martial arts" such as "Wushu" which is a form of "Tai Chi" practiced with a type of spear.
Wushu (Martial Arts Tai Chi).
Wushu (martial arts Tai Chi) is a sport that is based on a traditional form of Chinese martial arts. It is now recognized as an international category of martial arts and is practiced and performed in many countries all over the world.
source: Wikipedia
Here is a demonstration of the Chinese pair who won the World Congress 10th World Martial Arts Tournament (WWC) in "Wushu" recently!
The demonstration combines the movement of the body along with movements of the spear and below is a photo of the two Chinese "Wushu" champions preparing for their performance.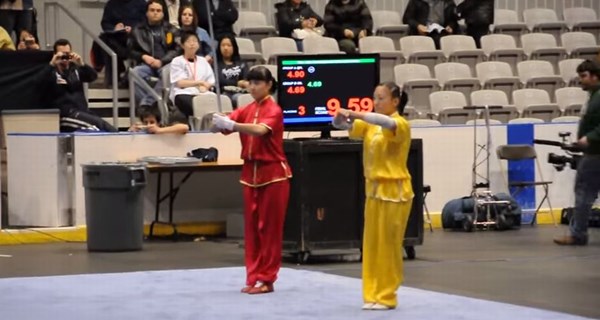 The "Wushu" demonstration is about to start! Both participants make a polite salute to the judges.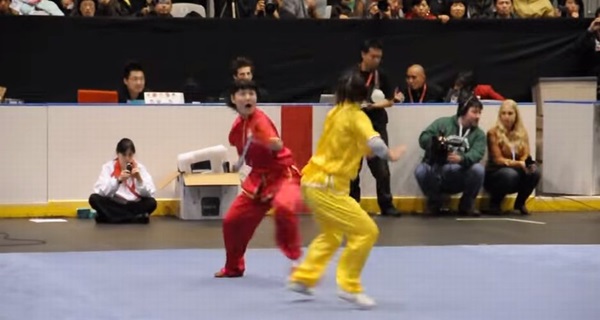 Suddenly, one of the performer drives her spear straight at the face of the other performer!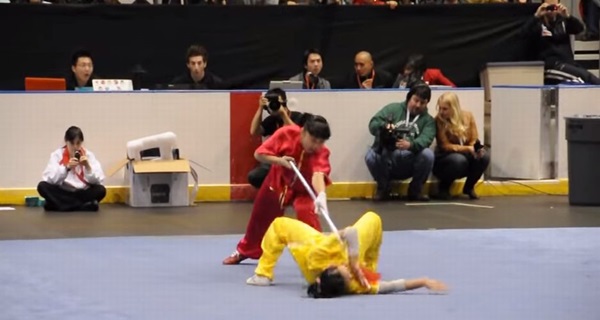 Any miscalculation or unfortunate timing during this performance could result in a serious injury as you can clearly see just how close this spear is to the face of one of the performers!
Please watch and enjoy this video as it is a spectacular demonstration done at amazing speed!
See Video Here
This martial arts demonstration really shows the incredible training and skills of these "Wushu" masters. The speed and timing necessary to perform these dangerous martial arts is truly spectacular!
---
source: YouTube
---