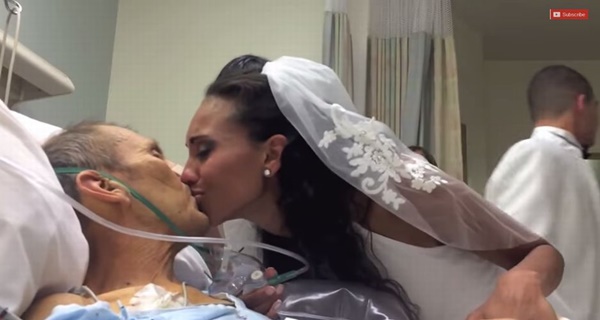 Here is a video of a wedding ceremony performed in the hospital room of the bride's father which has become a very popular topic of discussion with online viewers everywhere!
Lisa Wilson wanted to fulfill her father's wish to attend her wedding. David Wilson's medical condition was quite severe as he was suffering from terminal cancer and was not able to leave his hospital room. Lisa and her fiance' decided to move the location of their ceremony to David's hospital room!
Here is the bride and groom kissing during the ceremony as David Wilson looks on from his hospital bed!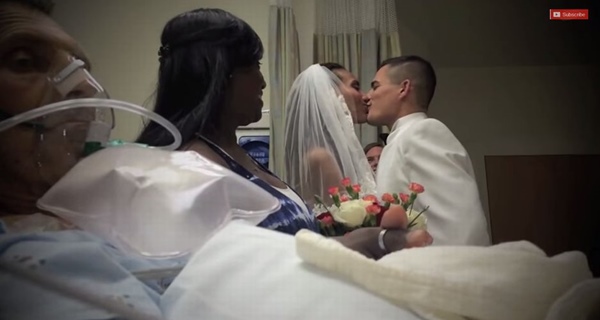 Here is Lisa's father shaking the grooms hand with a firm handshake.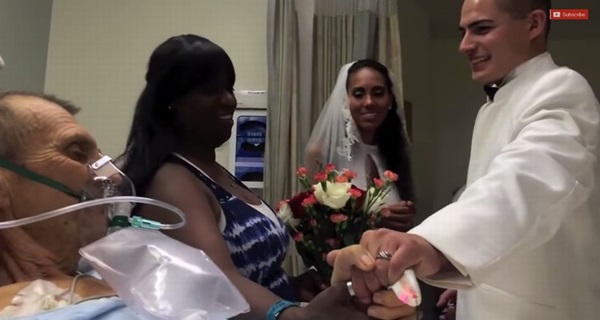 Here is Lisa dancing with her dad! What a heartfelt and touching moment!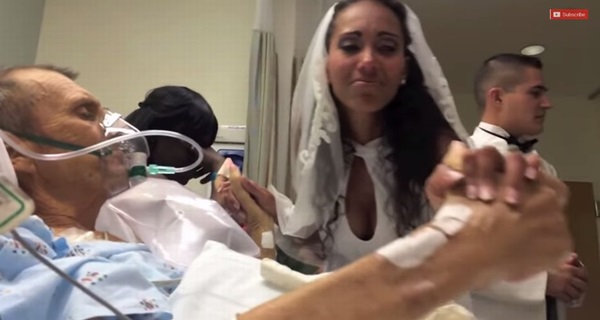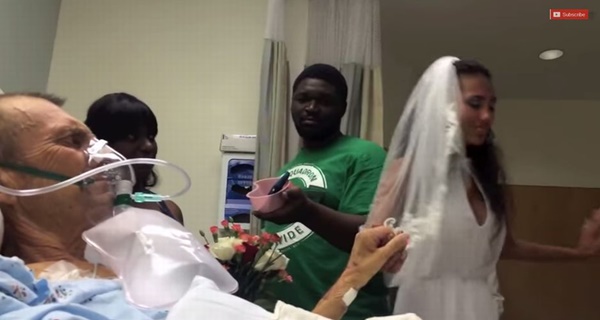 This was a wonderful idea to have the wedding ceremony in the bride's father's hospital room!
The father looks extremely happy to be able to be part of this special event in her daughter's life!
See Video Here
This video has been posted online on Facebook and many people have commented that this was one of the most touching and beautiful stories that they had read about.
David Wilson passed away just two weeks after his daughter's wedding. We hope that he is in a happy and healthy state of mind and body in heaven!