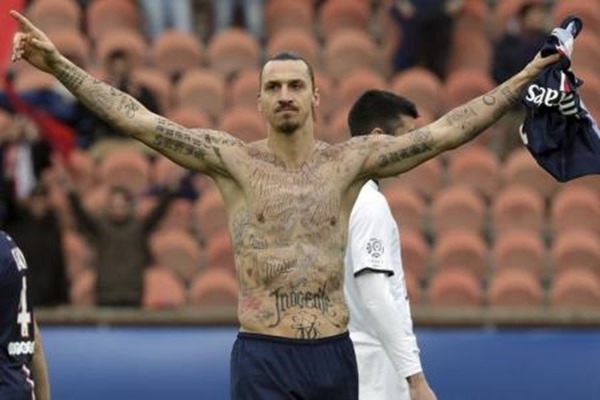 Here is a photo of Zlatan Ibrahimovic who is one of the most famous footballers in the entire world showing off his tattooed torso after scoring a goal. This gesture to the fans has a deeper meaning than just a goal celebration since Zlatan supports the activities of the United Nations World Food Programme (WFP) to help children in developing countries to avoid hunger and poverty.
Ibrahimovic has inscribed the names of 50 children among his tattoos who are actually suffering from hunger and poverty in Africa and the Middle East and his involvement in this effort is helping to raise awareness of people worldwide of this problem.
Zlatan Ibrahimovic player made the following comments and had this to say.
"There a lot of people who cheer me on everywhere and it is an honor to have supporters from all over the world. But, there are 805 million people in the world who are suffering from hunger right now and not many people know their names so I decided to do something about it and from this moment, I will be supporting them everywhere and every day.
source: WFP
See Video Here
Here is a photo of the hardened body with the names of 50 children suffering from hunger.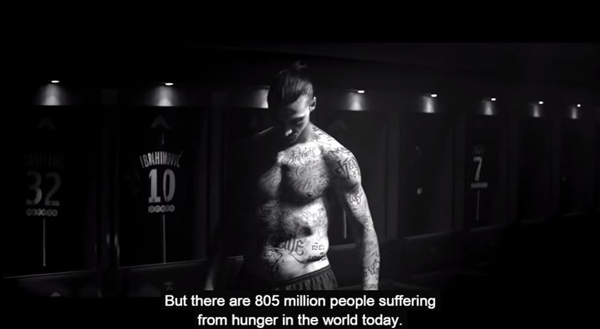 His Swedish nationality along with the fact that he immigrated from the former state of Yugoslavia at a young age makes him the ideal spokesman and champion for this type of social justice campaign.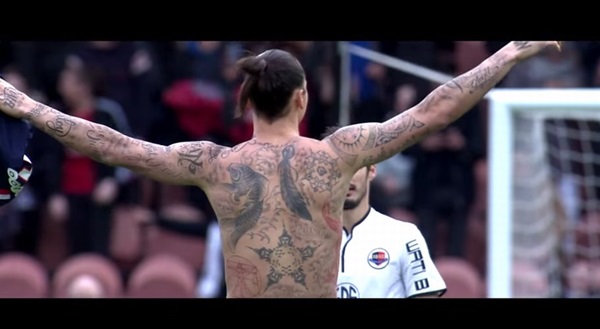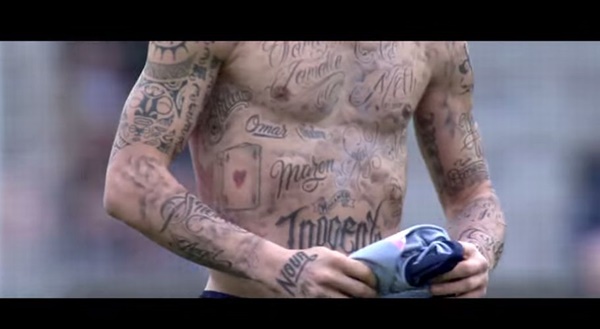 Ibrahimovic's tattoo campaign is a really unique way to attract attention to the millions of people all over the world who are suffering from hunger!
---
---