People and their pets sometimes act in strange and unusual ways and here are some photos of cat owners with their feline friends on top of their heads like the latest fashion statement. Please enjoy these cute but unusual images!
1. It's Cat Man.
This guy looks like a mysterious masked crusader.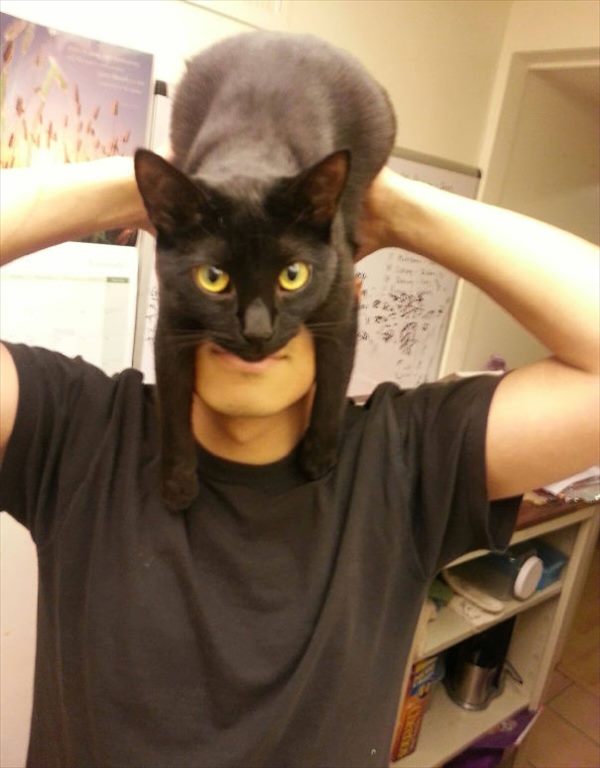 2. It's Cat Man 2.
Another superb mask made a gorgeous black with yellow eyes.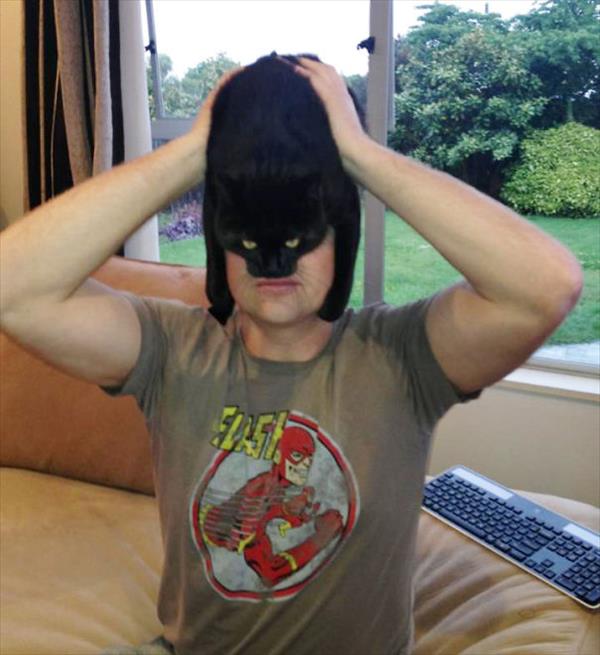 3. A Cat Hat.
Looks like a winter fashion accessory when viewed from the front!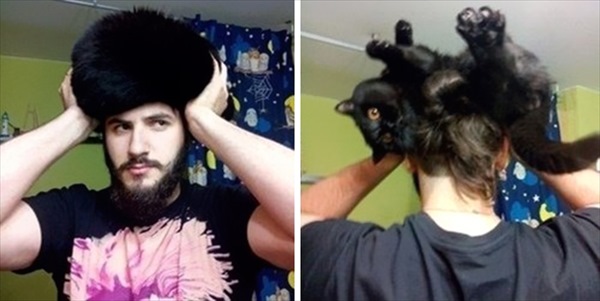 4. A Cuddly Pet Head.
What a cute couple!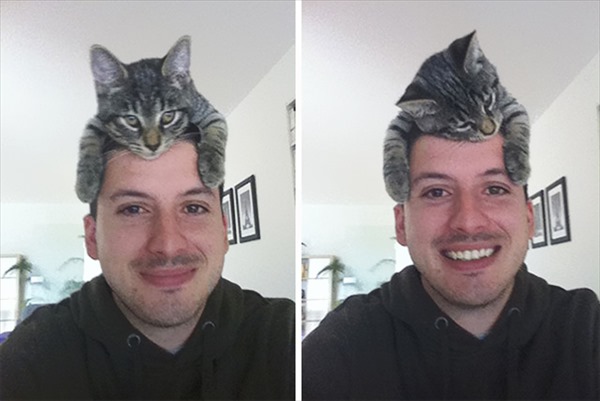 5. This cat fell onto his head.
This cat was saved from certain death when he landed on his owners head.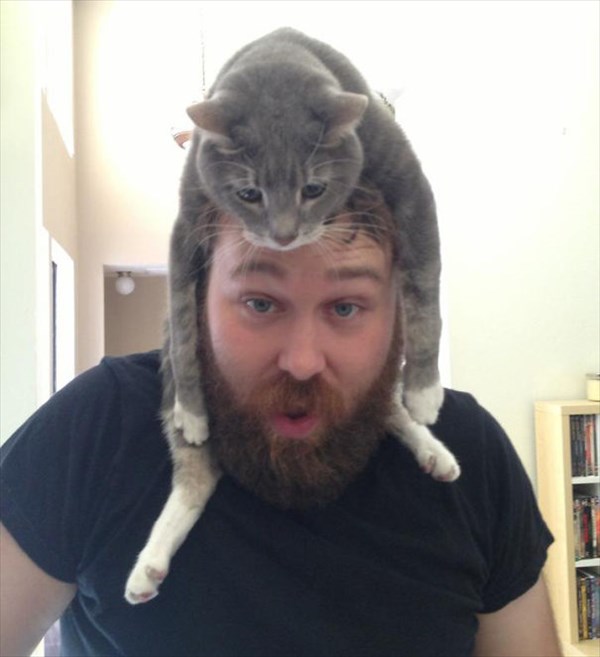 6. A Fashion Cat.
The striking black and white photo looks straight out of a men's fashion magazine.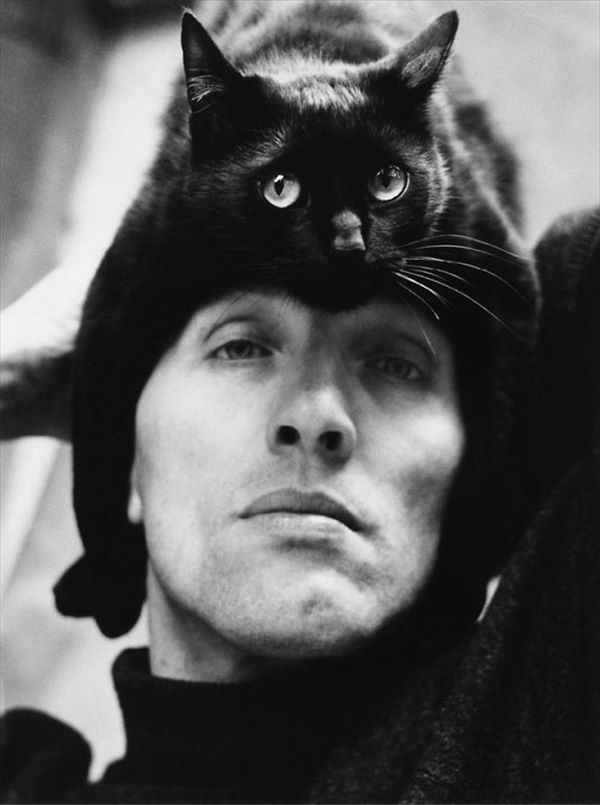 7. A Lion wearing Another Lion?
This looks to be an awkward situation between these large cats.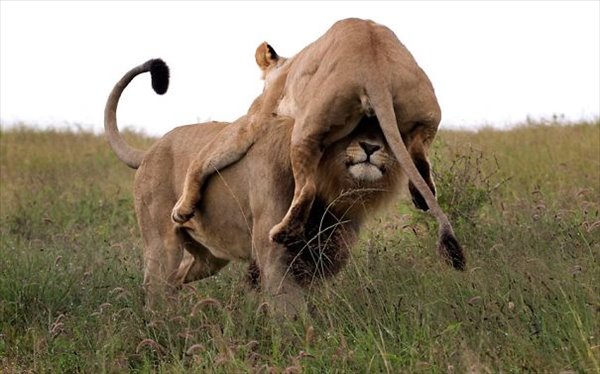 8. A Match Made in Heaven.
This cat and his owner make a perfect combination.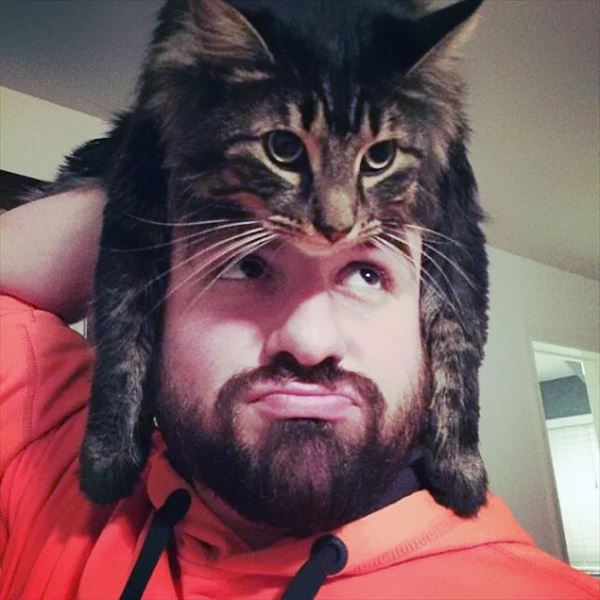 9. A Sexy Cat.
This exotic looking compliment his owner is every way. ♡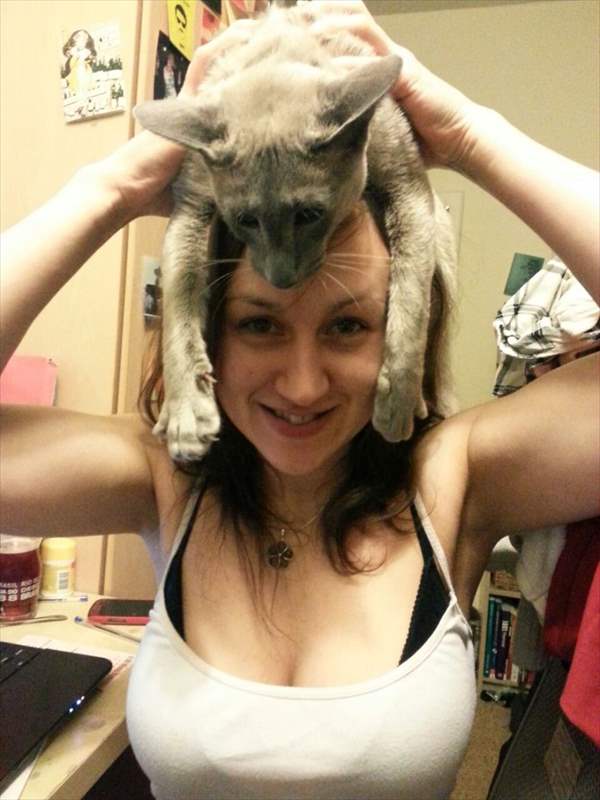 10. A Good Friend.
This cat and dog combination looks to be a happy friendship between pets.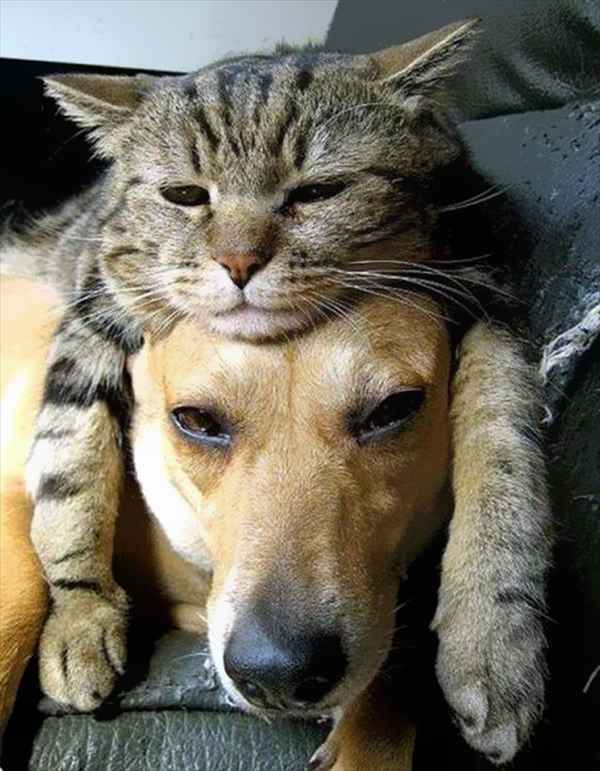 What did you think?
These unusual photos have a beautiful quality which shows the love between an owner and his feline!
---
source: boredpanda
---