Have you ever heard about "Kiss Cam"?
During a sport event in the US, if a couple is shown on the big screen in the stadium, they are expected to kiss each other.
This is when President Barack Obama kissed Michelle Obama for the kiss cam!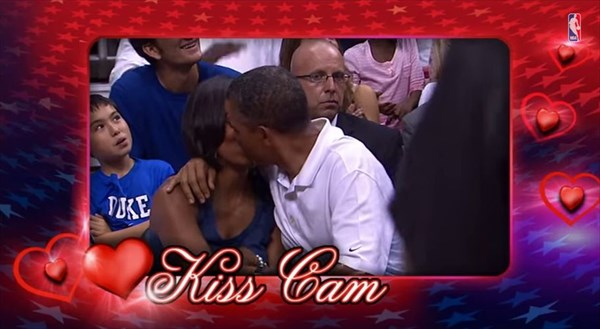 Reference: YouTube
This is so American, and a certain couple which was on screen is being talked a lot in the US!
This couple – they look a very good couple, but why they don't look so happy?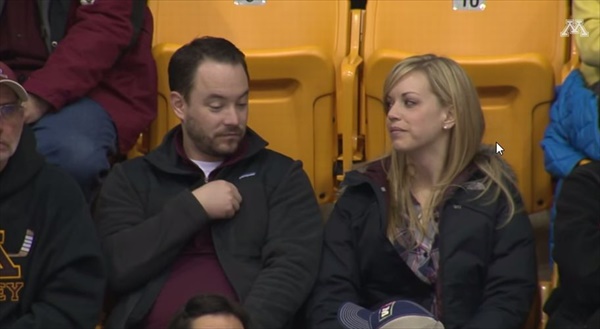 They don't try to kiss each other…
Then, the guy takes a paper out from his breast pocket.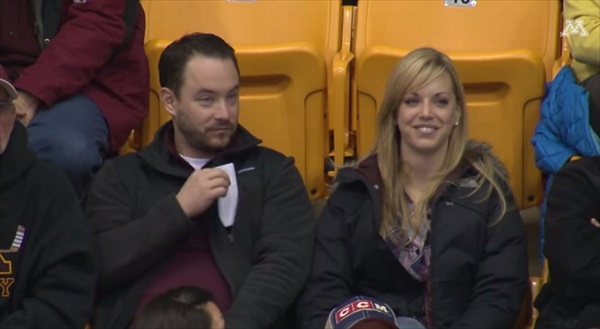 Oh my god! Is he going to propose her???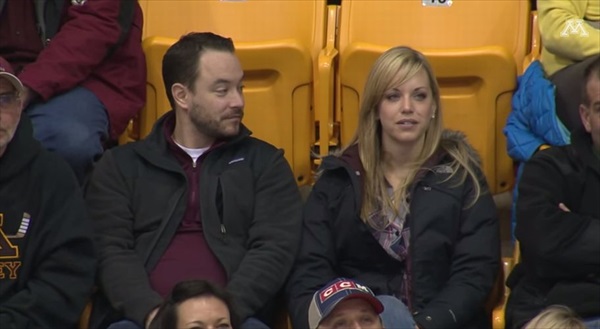 No way! "MY SISTER"!!!
Everyone in the stadium cracks up and the brother has a smug face!!!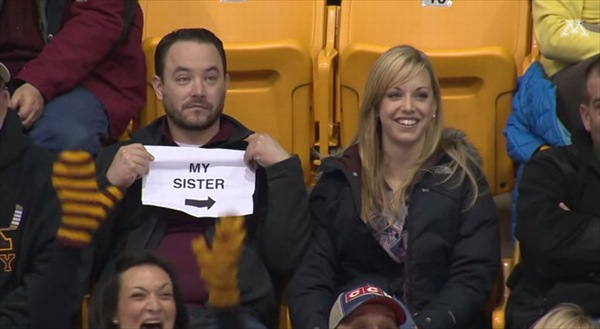 He must have had prepared the paper at home just in case they are on screen.
And yet, even if they were on the screen, their calmness, the long pause they took – well, they must be extraordinary brother and sister!
The movie below (sound off)
Reference: YouTube