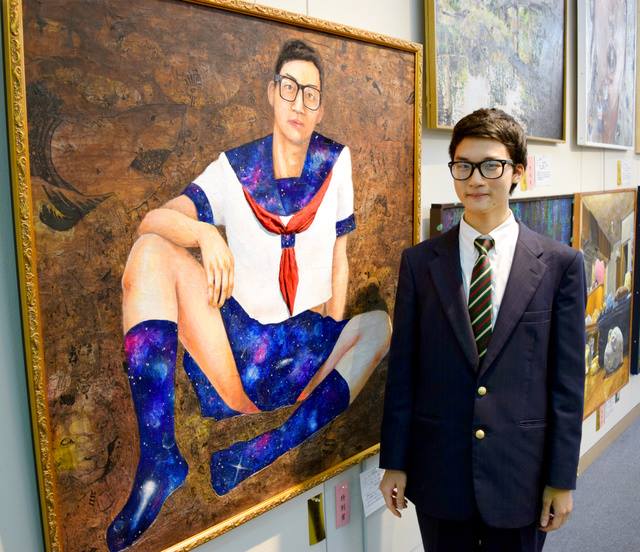 This very unique and impressive self-portrait won first prize at the Shizuoka Prefecture High School Arts and Crafts Western Exhibition this year. The portrait is titled "Rebellious Stage" which was painted by Daisuke Kimura a student from the Hamamatsu High School Art Department. The art student decided to paint himself wearing a girl's sailor uniform along with a fierce and direct gaze and provocative pose.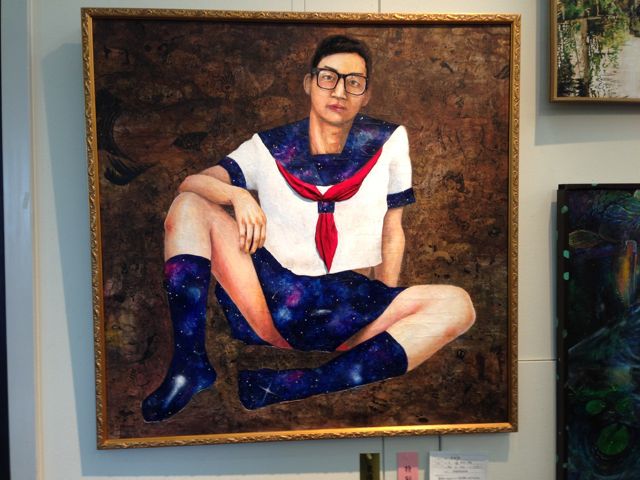 The high school student made these following comments on his self-portrait.
I think it's an important time to have a rebellious phase as well as grow in self-reliance for many high school students in Japan. I have never done so much painting before and the image was an act of rebellion for me.
Sitting in this way and wearing girl's school clothes is shocking for many people.
This student has a lot of talent and I hope that he continues to develop his skills and becomes a brilliant artist!
source: 朝日ニュース