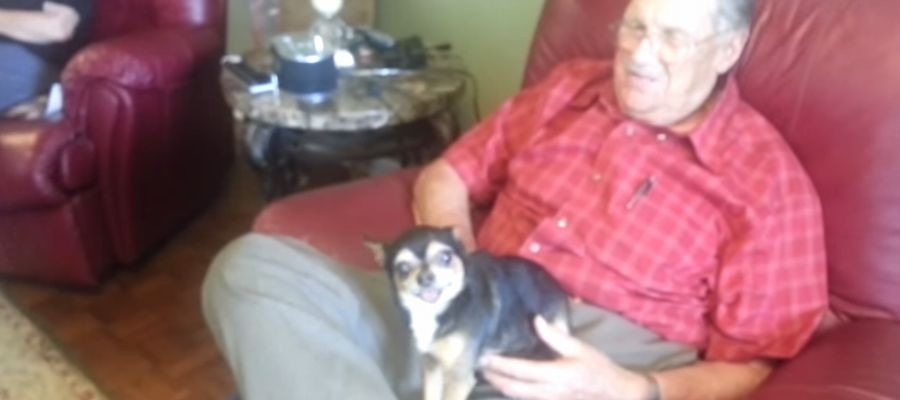 Here is an adorable chihuahua named "Daniel" who just loves to sit on this grandfather's knee throughout the day.
This cute pet is quite particular about other people and has mastered the technique of "playing dead" as shown in the following image to the delight of the tiny dog's elderly owner! Please take a look and enjoy this funny and heartwarming video that has a wonderful atmosphere!
▼ Here is the tiny dog "playing dead" and lifeless while in the hands of a stranger.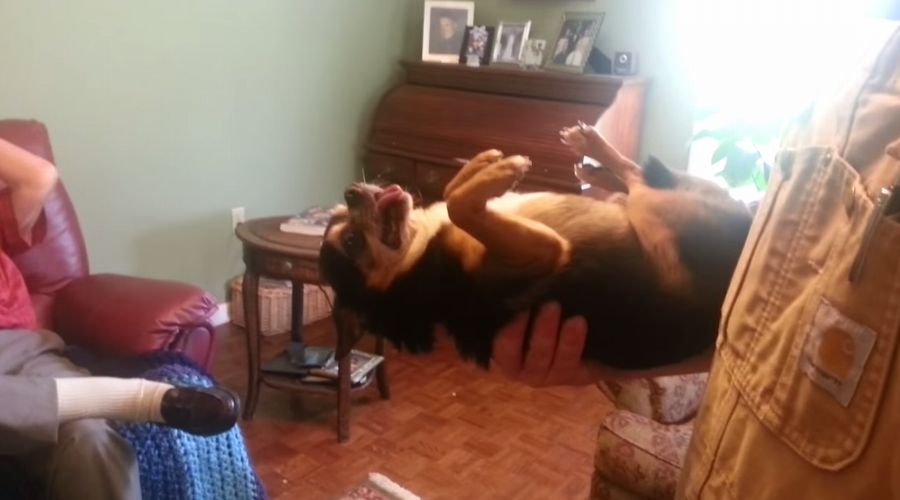 ▼ Then, the chihuahua miraculously recovers when the pet returns to his favorite position of sitting on the elderly man's knee.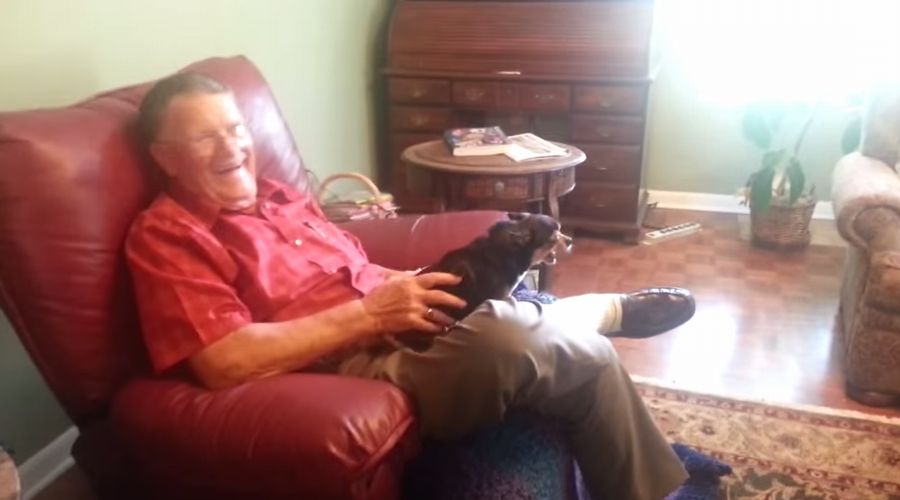 See Video Here
The elderly man's laughter and smile creates a warm and happy atmosphere in this video!