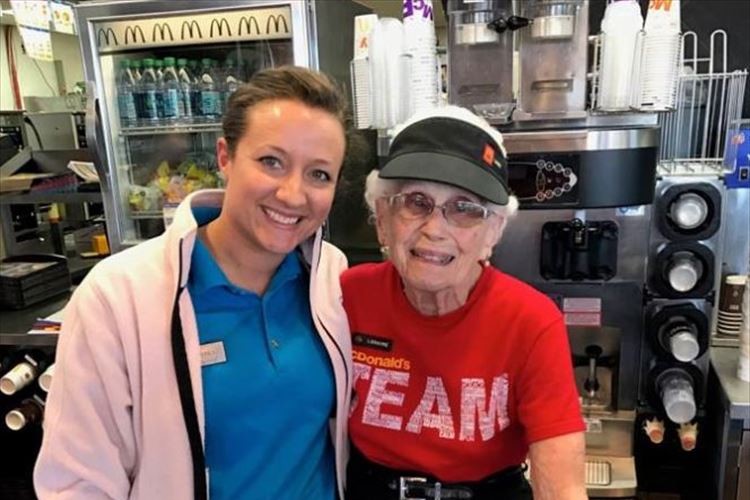 source: www.facebook.com
Here is a 94-year-old woman who has been working at McDonald's for the past 44 years and her remarkable story has become a big topic of discussion with online viewers from all over the world!
This woman who is named "Lorraine" lives in the state of Indiana in the United States and started working at tMcDonald's when she was 50 years old after her husband retired from his job!

source: www.facebook.com
With a friendly smile and an energetic disposition, "Lorraine" continued to work even after her husband died and her story has made her a media celebrity!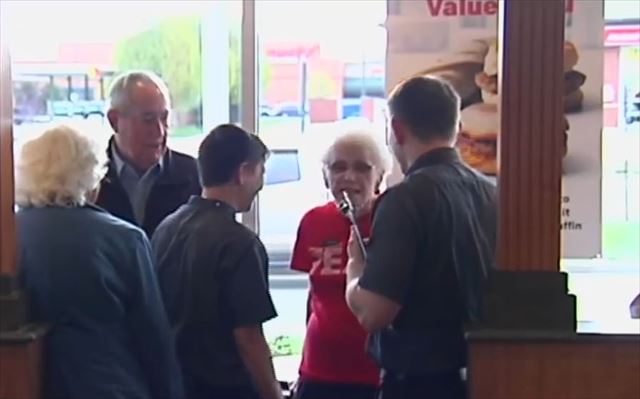 source: www.youtube.com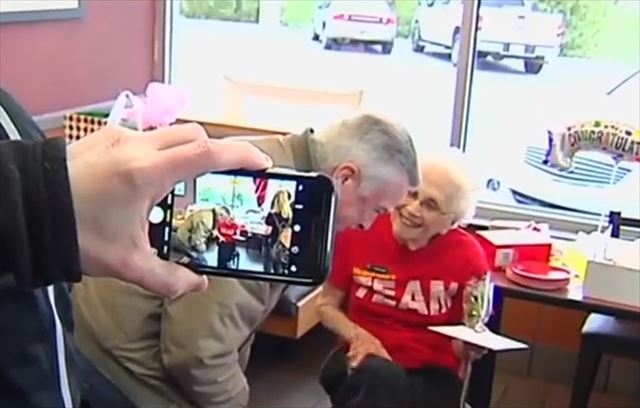 source: www.youtube.com
A 94th birthday party and 44th anniversary party!
In honor of "Lorraine's" amazing achievement, a birthday party was held recently to coincide with her 44th anniversary working in the restaurant and Ann colleagues, customers and friends all attended the celebration!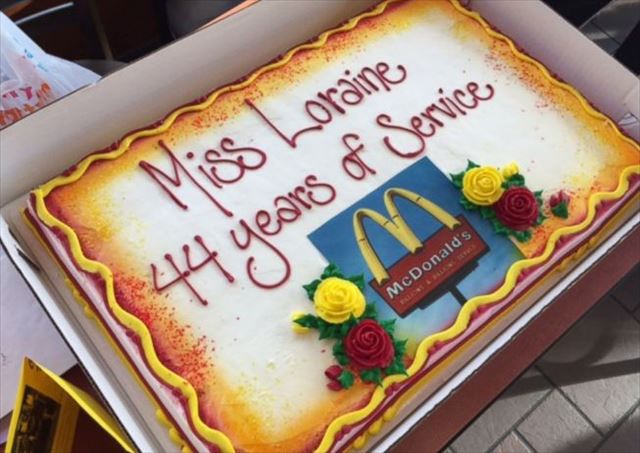 source: www.youtube.com
When "Lorraine" was asked to comment on her future at the party, she made the following comments.
I have had a wonderful time. I appreciate that a lot of people came and I hope was able to talk to everyone. I have never thought about retirement. Once you stop working everyday, you will definitely get depressed."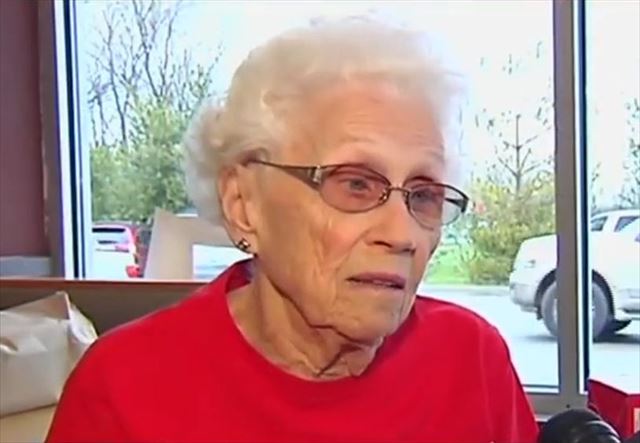 source: www.youtube.com
What did you think?
This woman's story should provide inspiration for everyone of all ages and McDonald's should be commended for provided opportunities for people of any age as their employees in the future!
Please take a look and watch the extended video below.
See Video Here
source: YouTube
---
source:

www.facebook.com

/

www.youtube.com
---