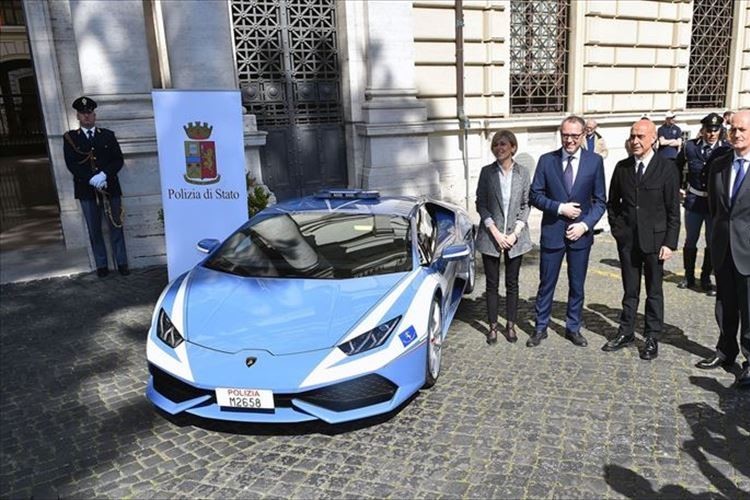 source: twitter.com
Italian luxury sports car manufacturer Lamborghini has recently developed and donated a police vehicle that is intended to prevent offenders who drive over the speed limit on major freeways and highways! This police car is reaching a top speed of 325 kilometers per hour and is becoming a topic of discussion with many online viewers on social media!
イタリアの高級スポーツ車メーカー、ランボルギーニ(Lamborghini)は30日、スポーツカー「ウラカン(Huracan)」の最新モデルを同国の警察に寄贈した。 https://t.co/t1jN8r1cov

— AFPBB News (@afpbbcom) 2017年3月31日

source: twitter.com
Here is an image of the donated vehicle painted as a police car which is able to accelerate from zero to 100 kilometers per hour (100 kph) in just 3.2 seconds!
We delivered the Huracán Polizia to the Italian Police to provide medical assistance > https://t.co/TuaoQj5jh3 pic.twitter.com/CiREymuuKn

— Lamborghini (@Lamborghini) 2017年3月30日

source: twitter.com
According to Lamborghini, the "Gallardo" car is intended for usage as an emergency transport vehicle for medical emergencies that require the transit human organs or blood as well as a police car patrolling the roads of northern Italy around the city of Bologna.
In addition to the amazing engine performance, a number of specially designed gadgets have been installed into the car such as a tablet, portable extinguisher and ultra-shortwave radio! This is the second car donated by Lamborghini with the original "Gallardo" now on exhibition at a museum in Rome.
---
source:

twitter.com

/

www.cnn.co.jp

/

www.afpbb.com
---