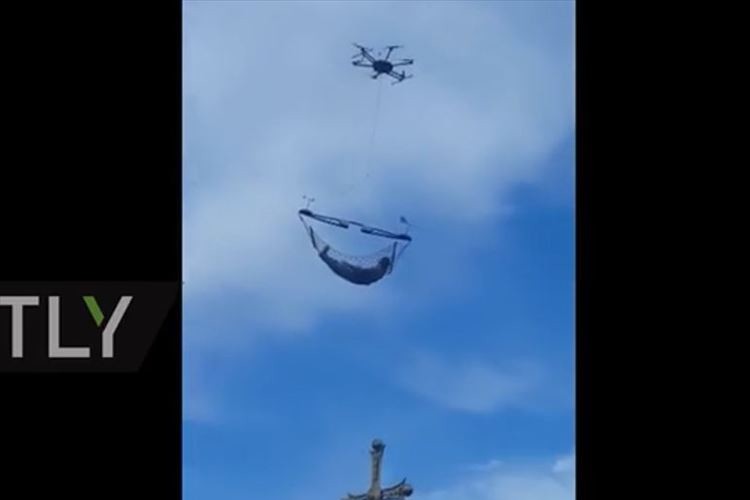 source: YouTube
Here are some surreal video images of a man relaxing in an airborne hammock while being flown by a remote controlled drone that has created a sensation with online viewers from all over the world!
This video was taken in the Republic of Georgia and the man in his hammock is said to be suspended approximately 10 meters in the air!.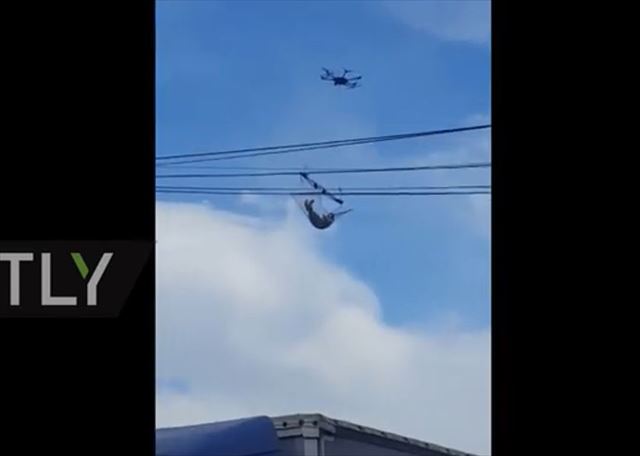 source: YouTube
It is such a strange scene and it seems unbelievable that a person would risk his life while someone else is controlling the flying drone!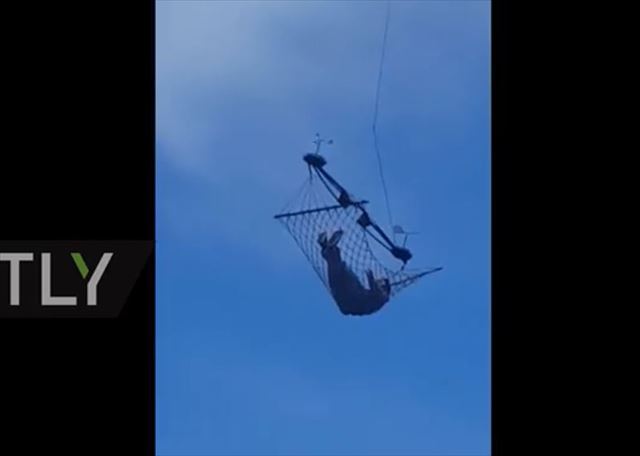 source: YouTube
How would it be possible to sleep in such a fashion?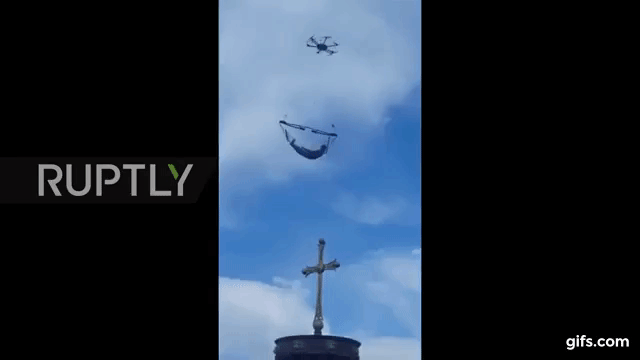 source: YouTube
Actually it was a mannequin and not a man!
Apparently this was a video for an advertisement for beer sold in this area and the mannequin was used as a prop to garner attention for the beverage! If so, it was very effective!
Please take a look and watch the extended video below.
See Video Here
source: YouTube
---
source:

youtube
---