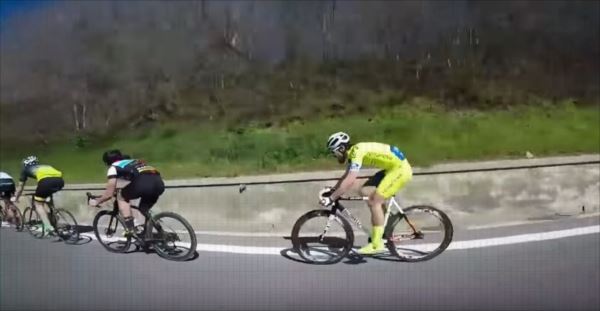 source: YouTube
Here is an amazing video that was recently posted on YouTube featuring acrobatic bicycle road racing acrobatic ride that has become a hot topic of discussion with online viewers worldwide. Bicycle road racing has been growing in popularity in Japan in recent years but it is still quite unfamiliar to most Japanese.
However, in Europe it is a very popular sport, along with Football & Formula One Racing, it is positioned as one of the three most popular sports.
Sometimes the racers will suddenly perform acrobatic movements on their bicycles during the middle of a road race at speeds of over 100 kilometers per hour! It's truly a death-defying activity full of risk and danger! doubted my eyes.
The Legend of "David Echevarria".
Spanish rider "David Echevarria" is renowned for this type of acrobatic riding and performed some stunning acrobatic moves during the Tour de France of 2002!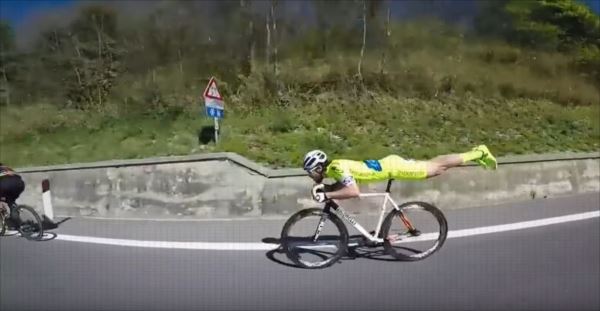 source: YouTube
Although these movements should help to improve performance such as on a downhill slope when less air resistance increase acceleration!
▼ I wonder what this rider is thinking when another person using acrobatics speeds by him in the middle of a race?!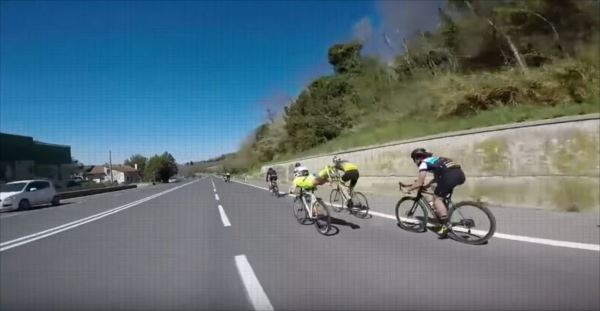 source: YouTube
▼ The rider who is this extreme parallel position begins to catch up with two riders in front of him.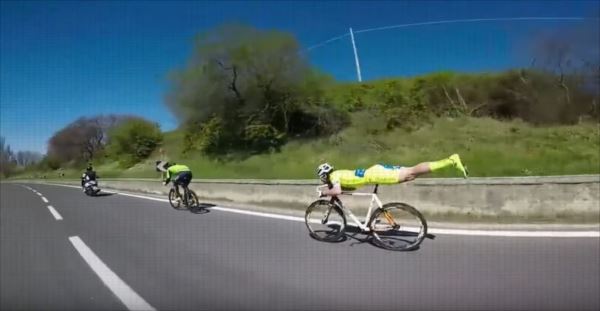 source: YouTube
▼ Here is the rider accelerating past the two riders!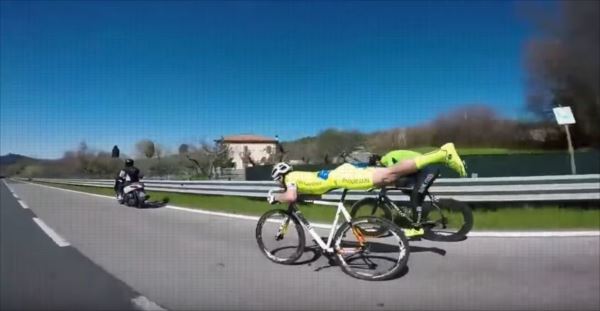 source: YouTube
These high-risk acrobatic positions clearly decrease wind resistance and increase speed!
After that, the bicycle racer edges up to a motorcycle and it appears that the cyclist will pass the motorcycle as well!
Echevarria's death defying techniques!
The motorcycle driver takes a long glance at the speeding cyclist as he passes by!
▼ As fast as a motorcycle?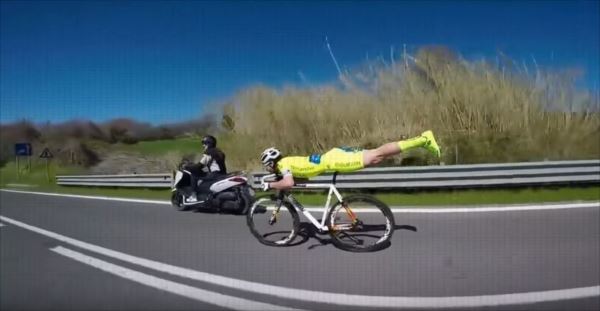 source: YouTube
▼ Wow!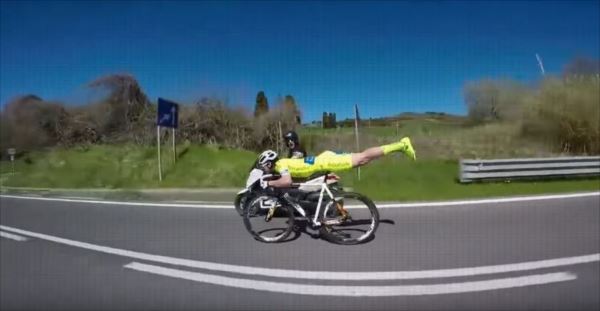 source: YouTube
▼ Now, the motorcycle driver is imitating the cyclist with the same crazy position!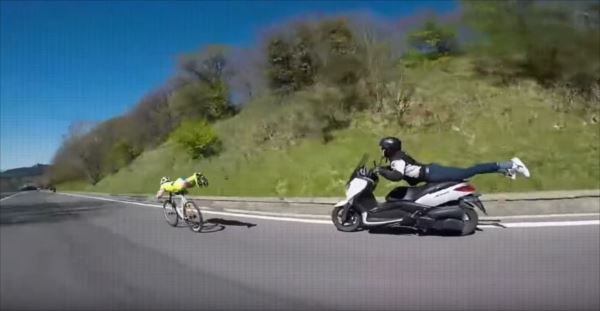 source: YouTube
A race between motorcycle and bicycle?
Please take a look and watch the extended video below.
See Video Here
Here is "David Echevarria" performing the same technique while riding in the prestigious Tour de France bicycle race!
Please take a look and watch the extended video below.
See Video Here
This method of road racing could increase speed due to less wind resistance but losing one's balance and falling would be catastrophic!
---
source:

youtube

/

youtube



---