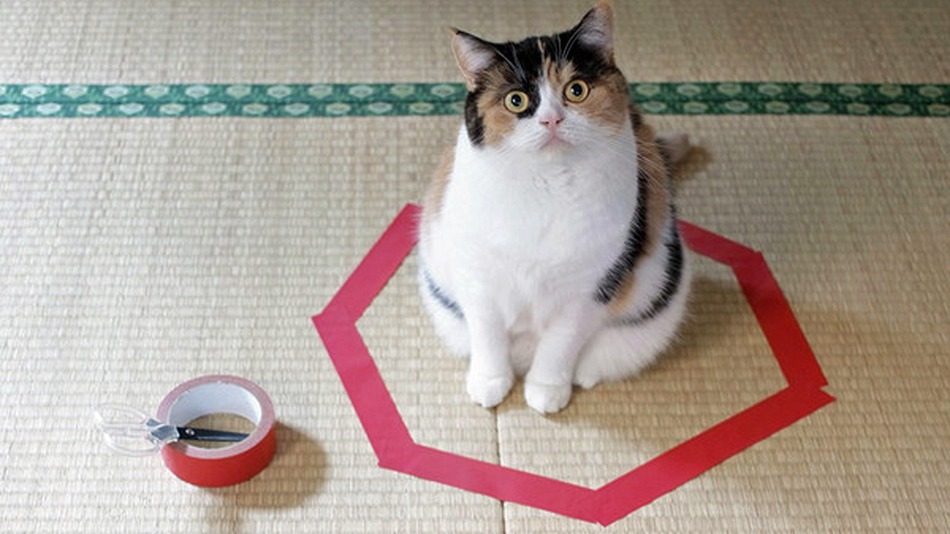 Here is a photo of an adorable cat sitting inside a polygon (a seven sided shape) made from red tape by the cats owner. This delightful video captures how this unique shape attracts the kitty to sit down inside it. This unique "cat positioning device" has become hugely popular worldwide!
The cat transfer device?
▼ Here is the seven sided polygon made with red tape and a pair of scissors.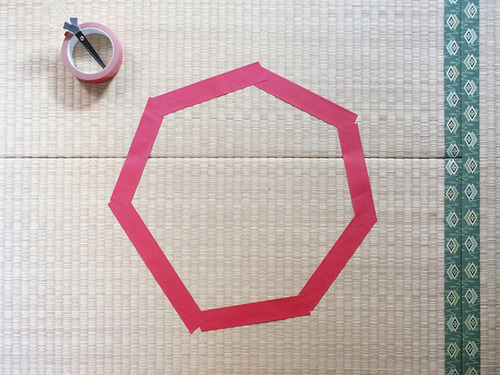 ▼ Along comes the curious cat who investigates the curious shape on the floor.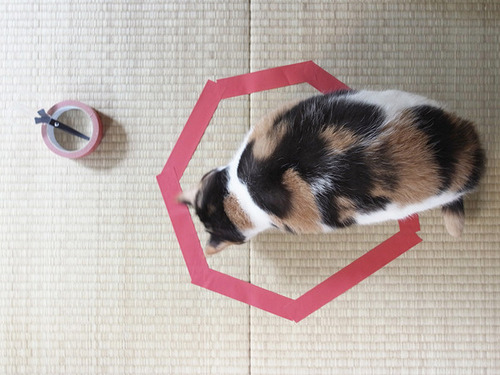 ▼ Here is the cat sitting perfectly inside the polygon while looking up at the cat owner!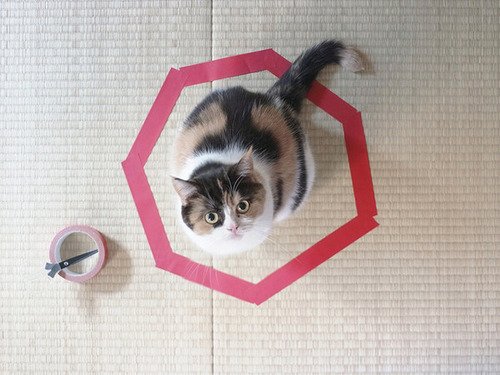 ▼ This "cat positioning device" really works well!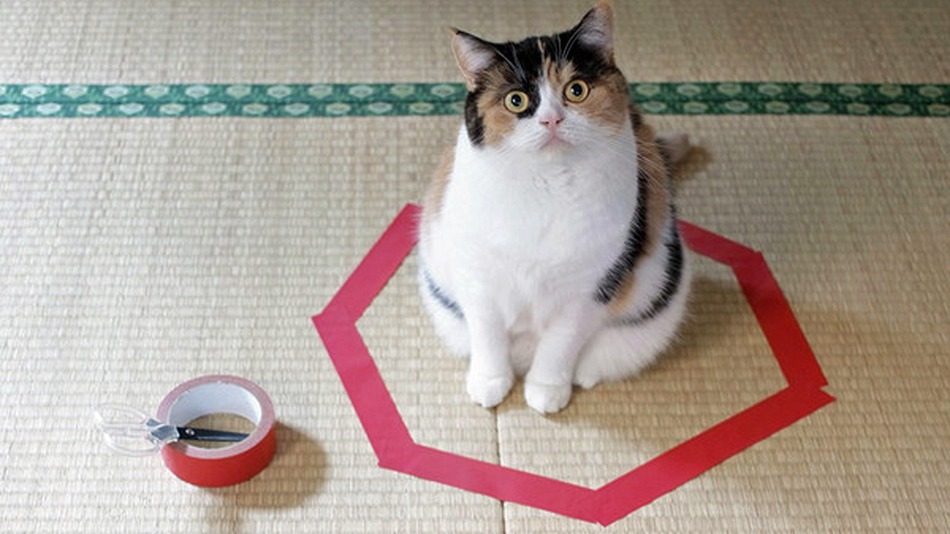 Perhaps we could make the shape of the polygon smaller in the future. What do you think?
Beyond the Basics.
Are any other shapes on the floor effective for controlling the positioning of cats?
▼ Here is a electric cord of some type of appliance lying haphazardly on the floor creating an enclosed circular shape.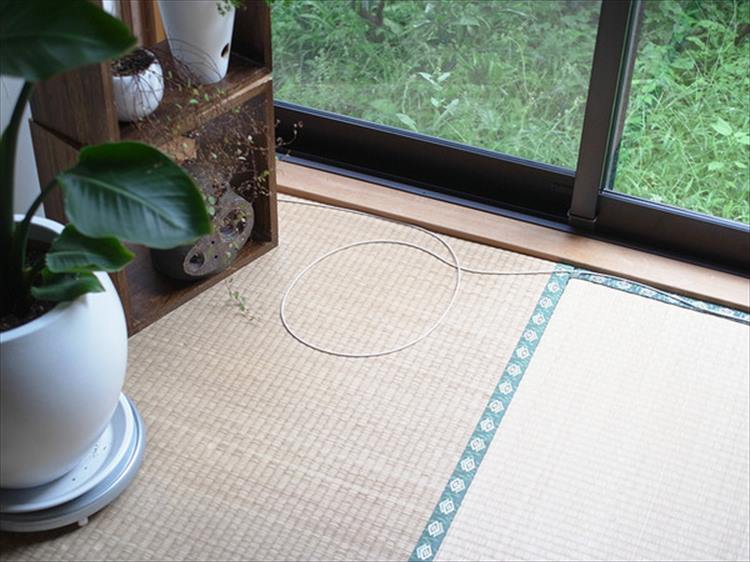 ▼ Will this kitty be attracted by this shape and sit down? Yes! The cats sits down within the circle.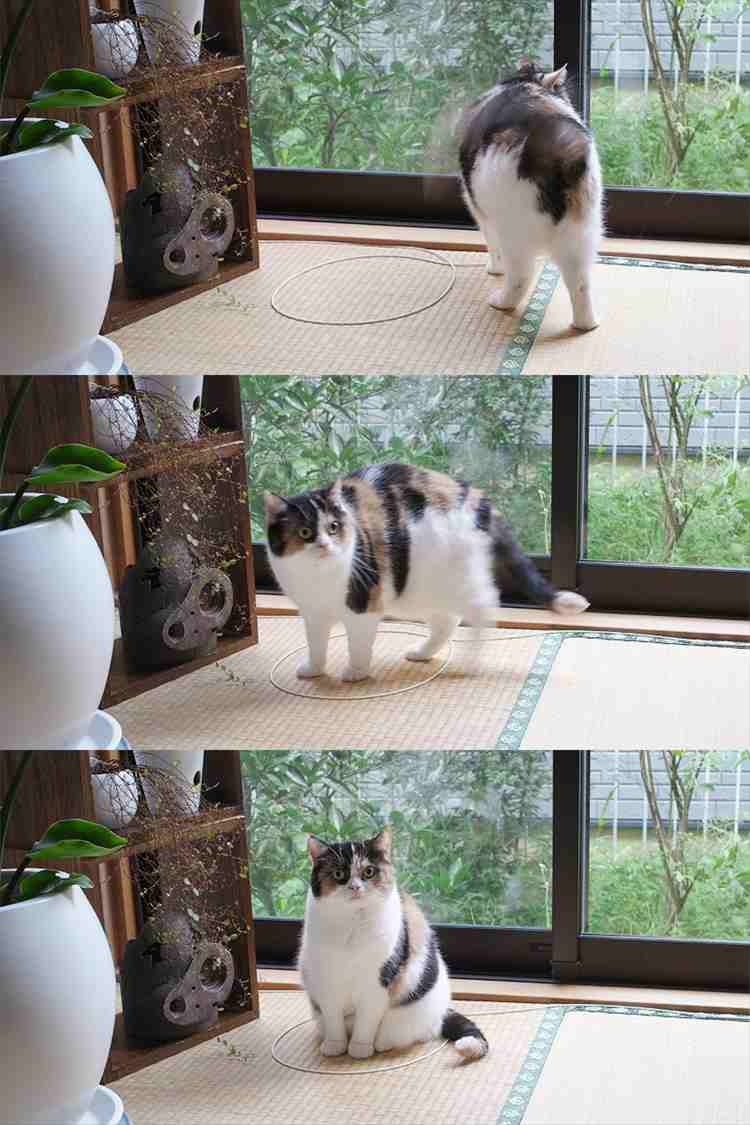 Other Circles
Lots of viewers who saw this article also tried to create a "cat positioning device" and their results are shown below.
▼ A circle made of string was also effective.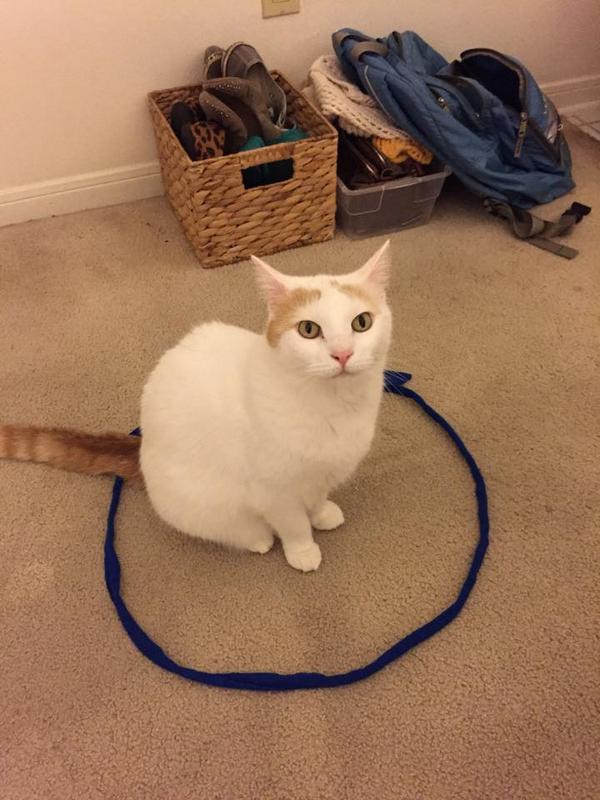 ▼ Here is a kitten sitting within a small hoop.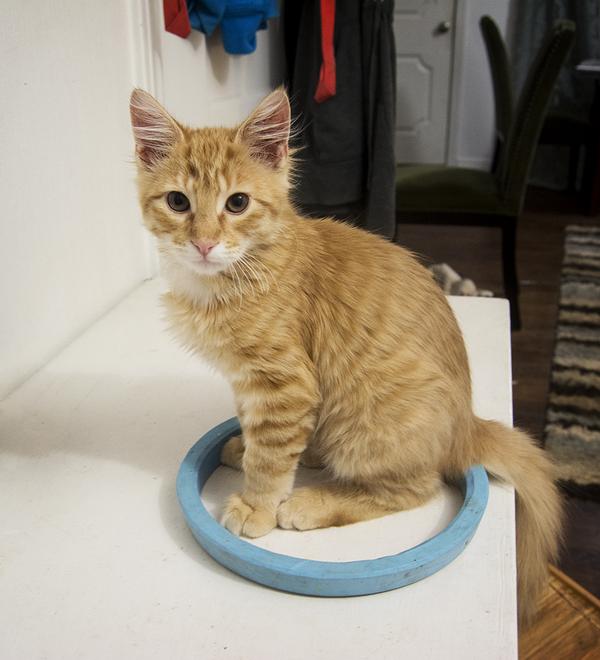 ▼ Here is a cat sitting within a circle created with a belt.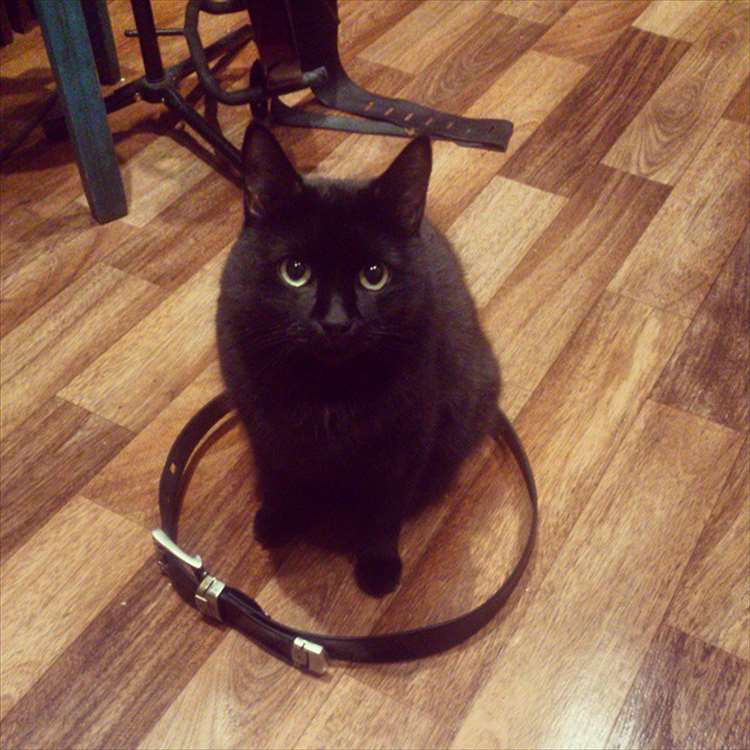 ▼ A tiny circle made of string has attracted this cat.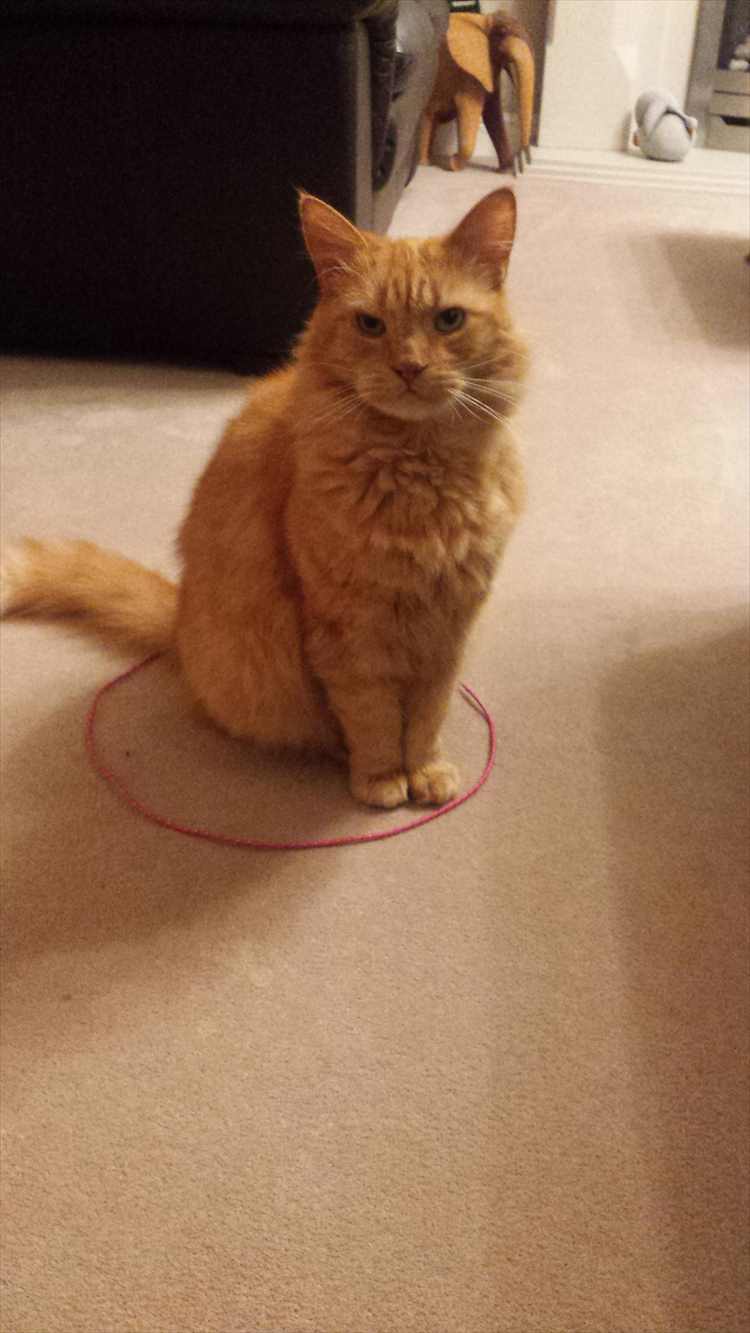 ▼ A magical design made of tape really appeals to this cat.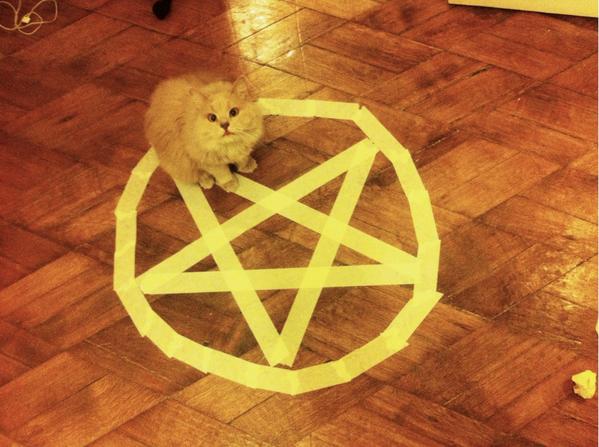 ▼ Even kittens are attracted to these taped circles on the floor.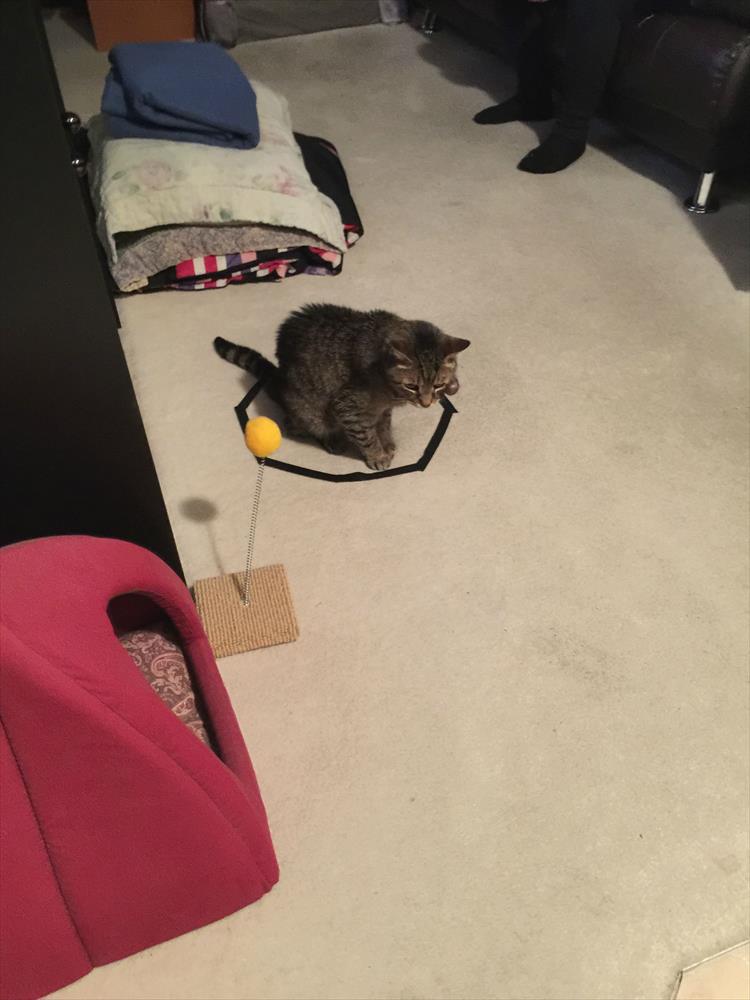 ▼ Even this Chihuahua!?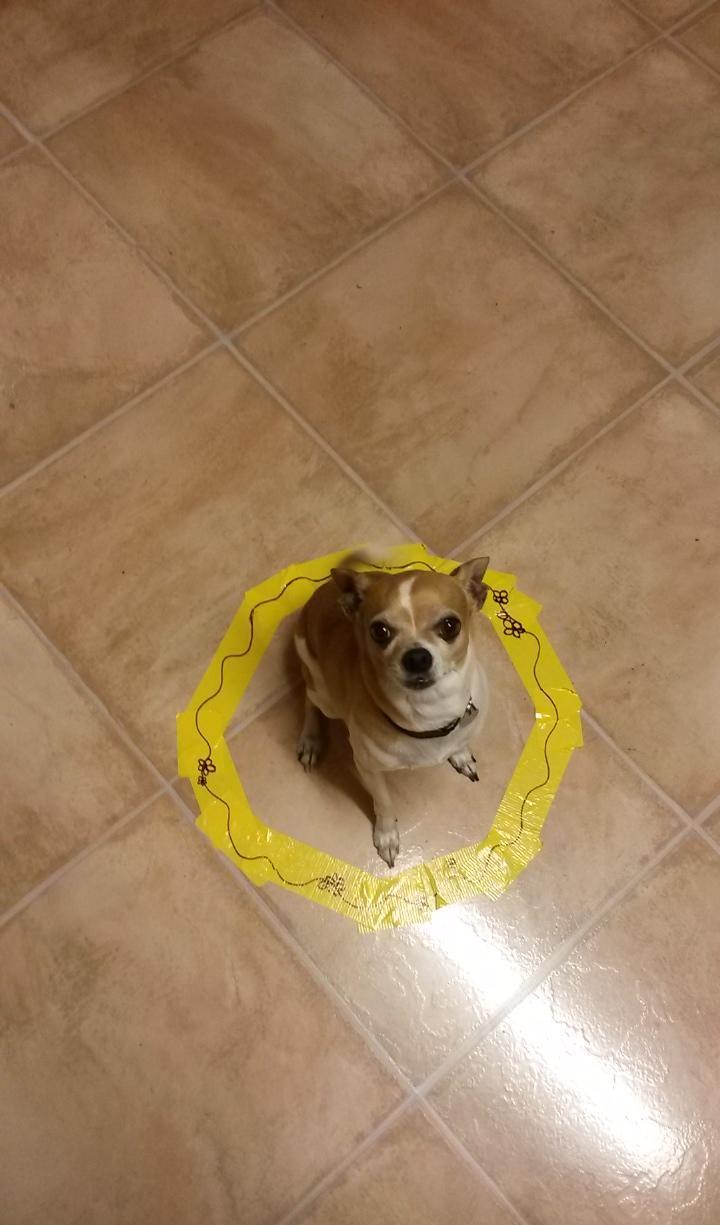 These adorable felines really seem to be compelled to sit inside these enclosed shapes. This "cat positioning device" really does seem to work!
These images are delightful to see!
See Video Here
---
source: guremike.jp
source: buzzfeed.com
source: imgur.com
---