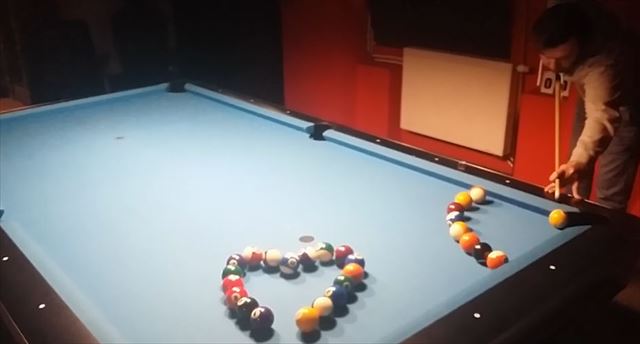 source: YouTube
Here is pool table with the balls carefully positioned as the player is about to attempt a rather difficult "trick shot"! The possibility of achieving this result while being captured on video is an enormous challenge and is quite exciting to see!
Will the player be able to execute this shot or not?
An astonishing shot attempt!
The player is aiming at a position and proceeds to jump the ball over the initial line of balls with the ideas to manipulate the ball to hit three different sides of the table!
The ball moves towards the left side of the table at a vigorous pace.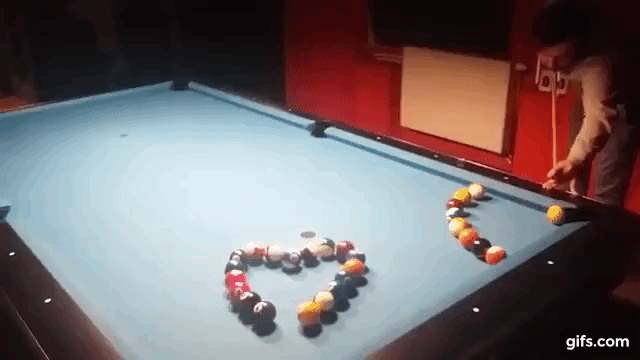 source: YouTube
Then, the ball hits the three different sides of the table and heads back down towards the other group of balls!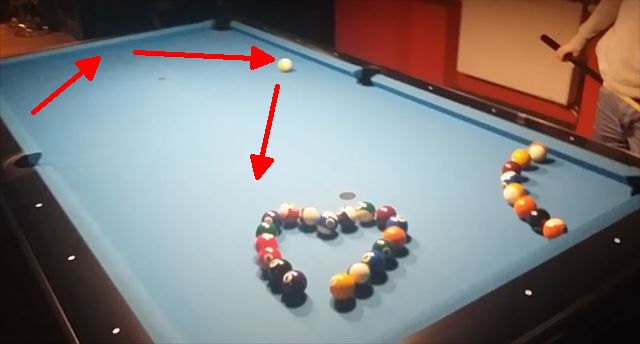 source: YouTube
Will it arrive at the targeted position?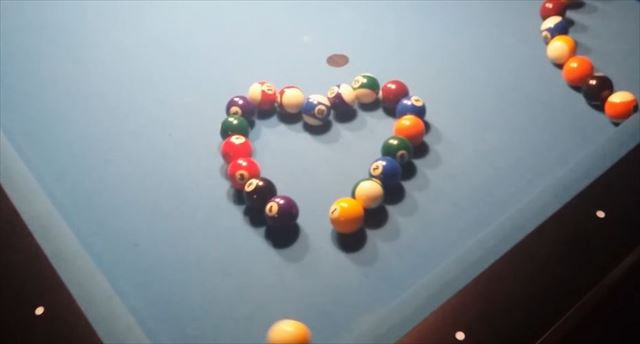 source: YouTube
The ball slowly moves and finishes its long journey with the group of balls that have been positioned in the shape of a heart!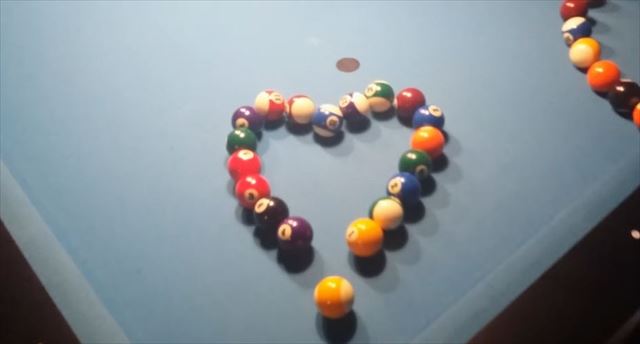 source: YouTube
Please take a look and watch the extended video below.
See Video Here
source: YouTube
What did you think?
This trick shot was perfectly executed and the billiard ball finished perfectly in the heart-shaped formation!
---
source:

YouTube
---