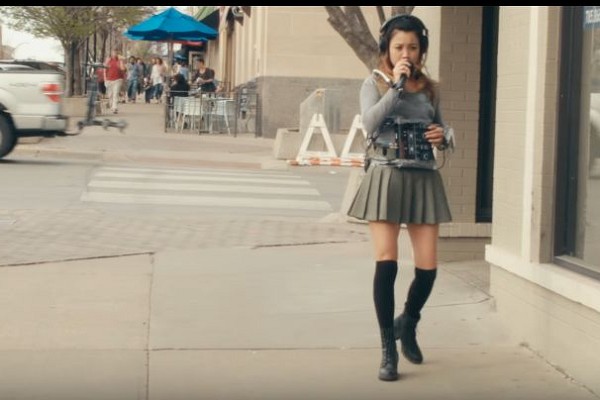 source: YouTube
Do you know this female artist?
Here are some video images of a musician from Hawaii named "Kawehi" She is a musician who performs all of the instruments on her music as well as sing her self-written lyrics! Her videos have generated a huge amount of buzz with online viewers everywhere!
This is Kawehi.
She became famous when her video was uploaded to YouTube about 4 years ago. Have you seen it?
She has performed a cover of Michael Jackson's "The Way You Make Me Feel" using her own equipment and the sound is amazing!
Please take a look and watch the extended video below.
See Video Here
Her music sounds amazing!
She has a small music loop machine on her stomach and a keyboard on her arm!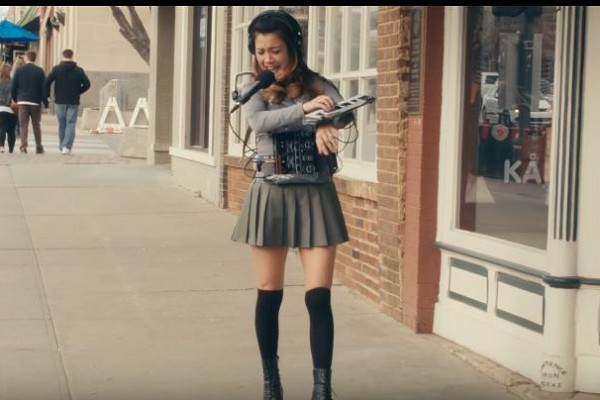 source: YouTube
She makes music while she walking down the street!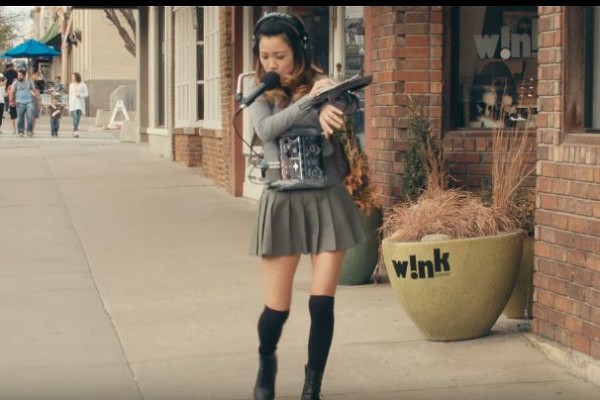 source: YouTube
Some people are quite surprised when they see this artist performing in this way!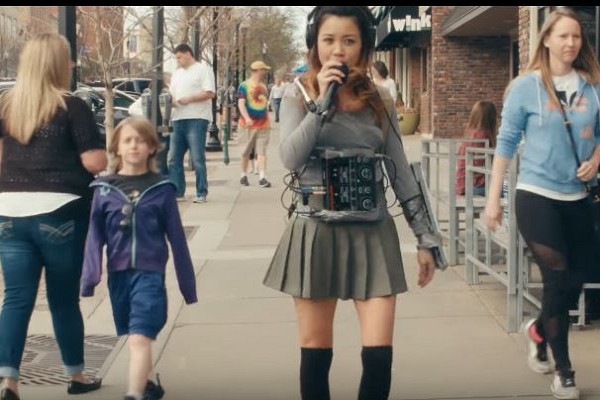 source: YouTube
How is she is able carry all of those devices on her and sing at the same time?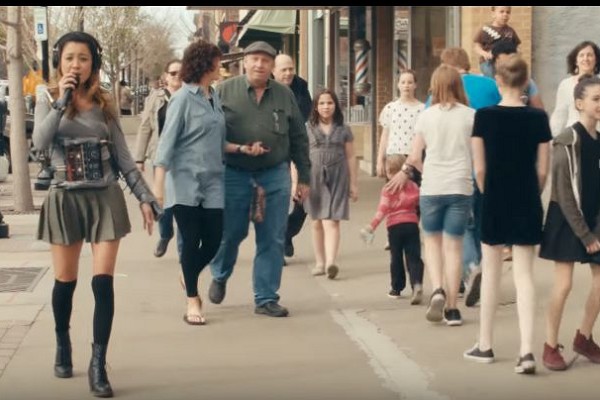 source: YouTube
Although, she is wearing all of her equipment on her body wrapped in industrial tape, she sounds terrific and has a bright future as a performer!
See Video Here
She is going to have a concert tour in the United States and in Europe in the near future!
Please click on the website link for more information on Kawehi's concert tour here.
---
s

kawehi.com

/

youtube



---