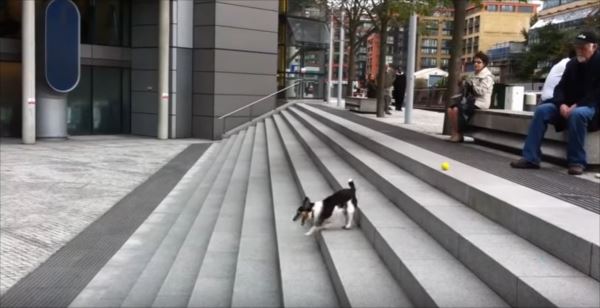 source: YouTube
Here is a small dog playing with a ball on the stairs alone! It is simply an adorable image as this energetic little animal doesn't need any supervision or companionship to enjoy himself!
A really cute dog playing with a ball.
Watch the small dog dash up the steps and then drop the ball so it starts to gradually bounce down the steps! The little dog then sprints down the steps to catch the ball at the bottom. The dog continues this process again and again! It is so cute!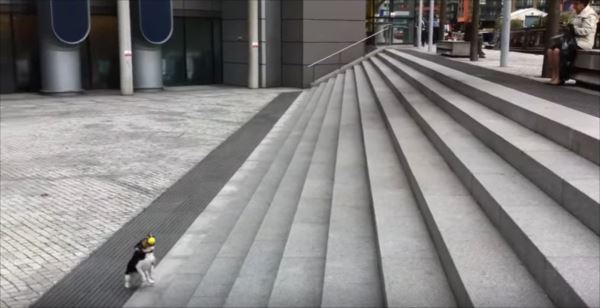 source: YouTube
▼ Repetition of this energetic pooch's playful activity.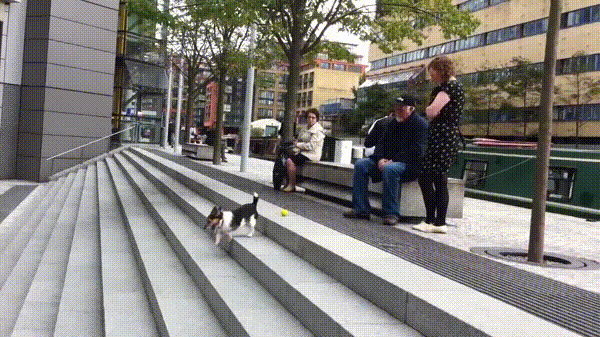 source: YouTube
▼ There is an elderly man sitting down at the top of the steps and watching the little dog play with the ball. Will he join in the fun?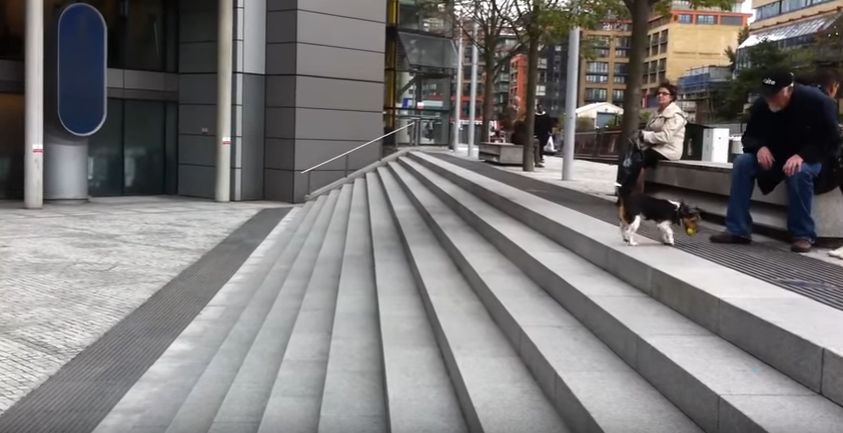 source: YouTube
When the man moves to help out with the ball, the small dog dashes in beforehand! What a clever animal!
Please take a look and watch the extended video below.
See Video Here
Here is another video with a closer viewpoint.
See Video Here
It was a small dog who played alone with a bouncing ball on the steps!
---
source:

youtube



---