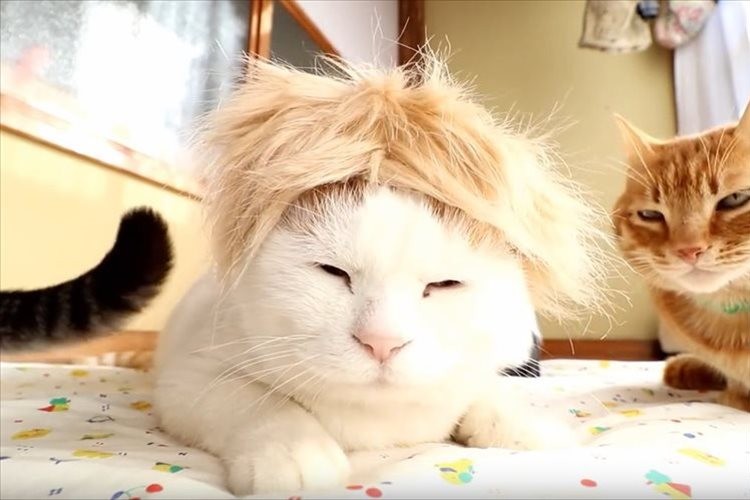 source: YouTube
Here is a fluffy white cat wearing a blonde wig that has generated a huge amount of buzz and discussion among online viewers from all around the world!
Here is the adorable white cat named "Shiro" who is facing the camera with his eyes closed. The feline is wearing a blonde hairpiece that looks both hilarious and adorable!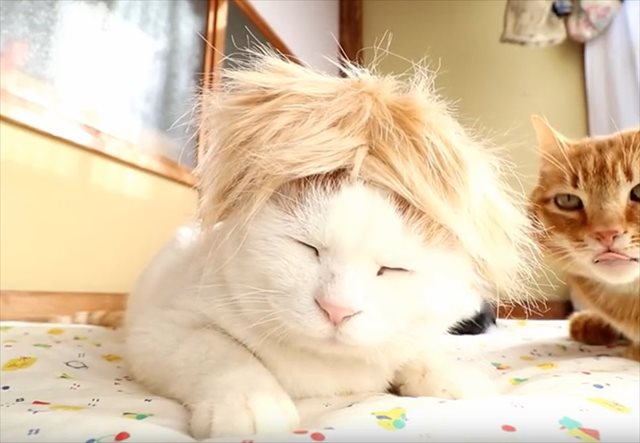 source: YouTube
The tail of another cat can be seen as "Shiro" appears so nonchalant as this cat continues to wear this strange wig!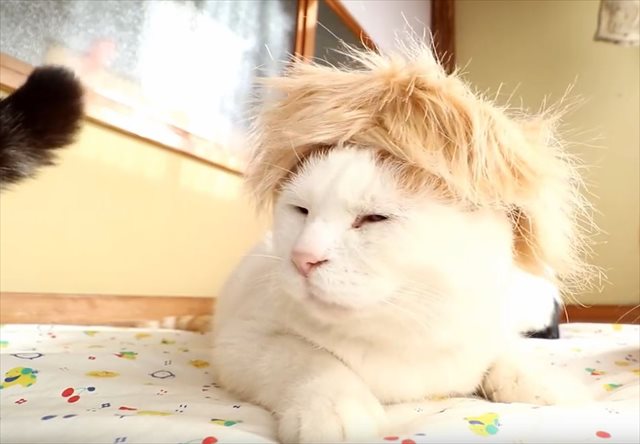 source: YouTube
Another cat enters the picture while "Shiro" continues to sit for the camera!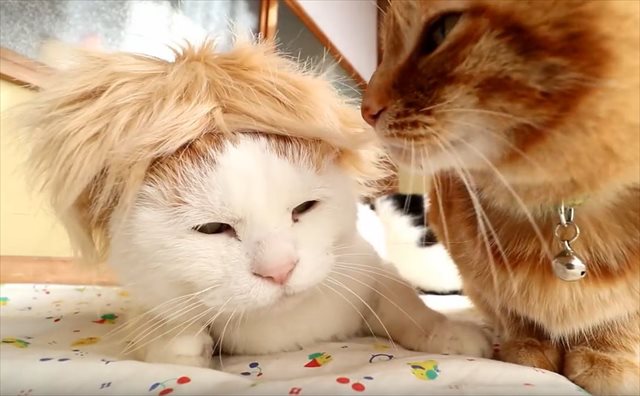 source: YouTube
Suddenly, "Shiro" suddenly moves and the wig falls off!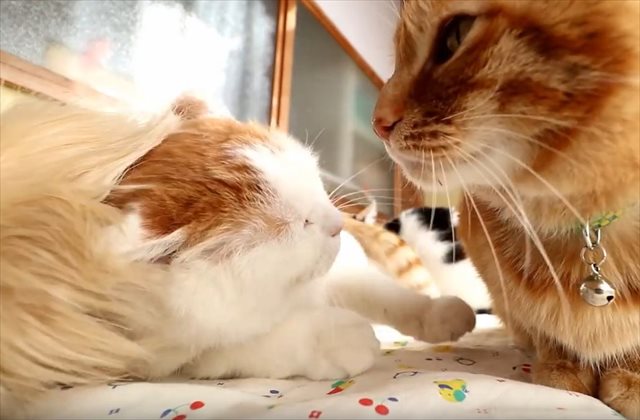 source: YouTube
It appears the "Shiro" will not be wearing this wig any longer!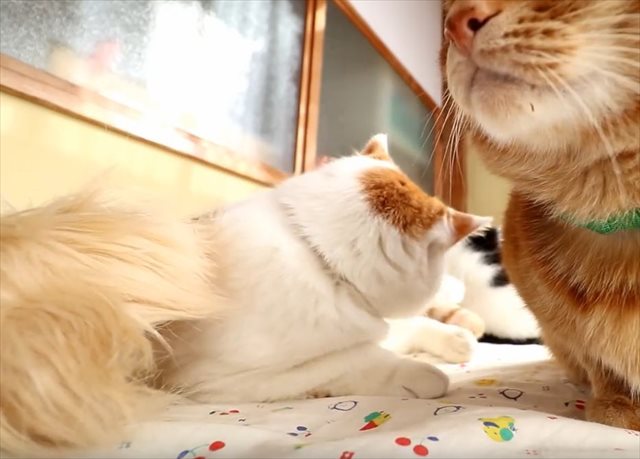 source: YouTube
What did you think?
"Shiro" has a distinctive character and his photographs are growing in popularity every day!
Please take a look and watch the extended video below.
See Video Here
source: YouTube
---
source:

fundo1.jp
---