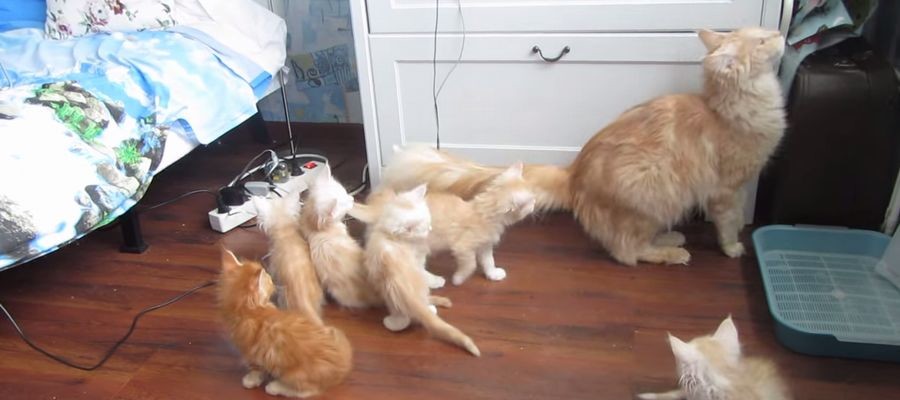 Here is a mother cat together with her kittens inside their owners home. The mother is about to leap up to the window to look outside or to perhaps take a short break from her overactive children.
What happens next is a major embarrassment for the mother cat.
▼ These rambunctious kittens are just few months old and are still very dependent on their mom.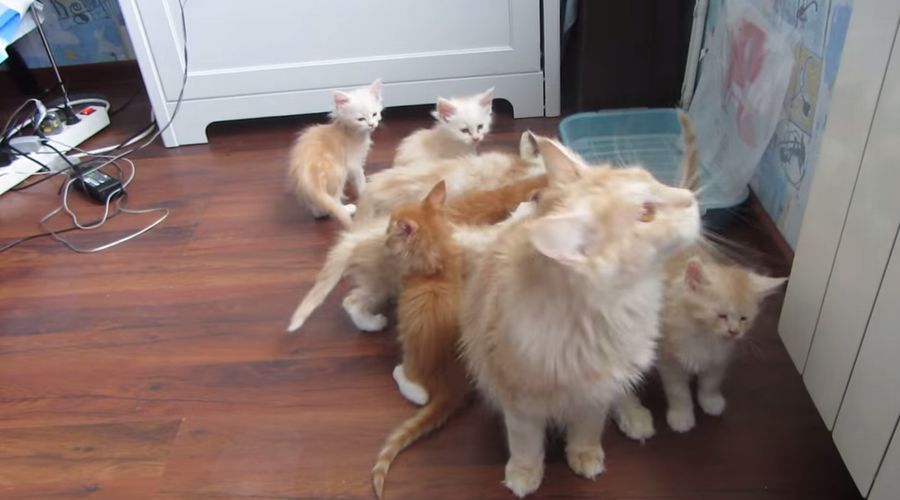 ▼ They relentlessly follow their mother everywhere.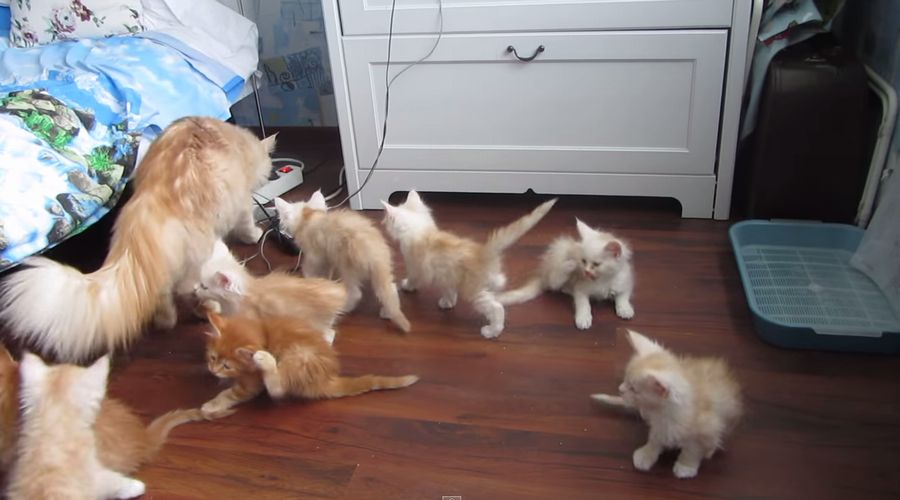 ▼ So, the mother cat tries to briefly escape from her children by jumping up to the edge of the window.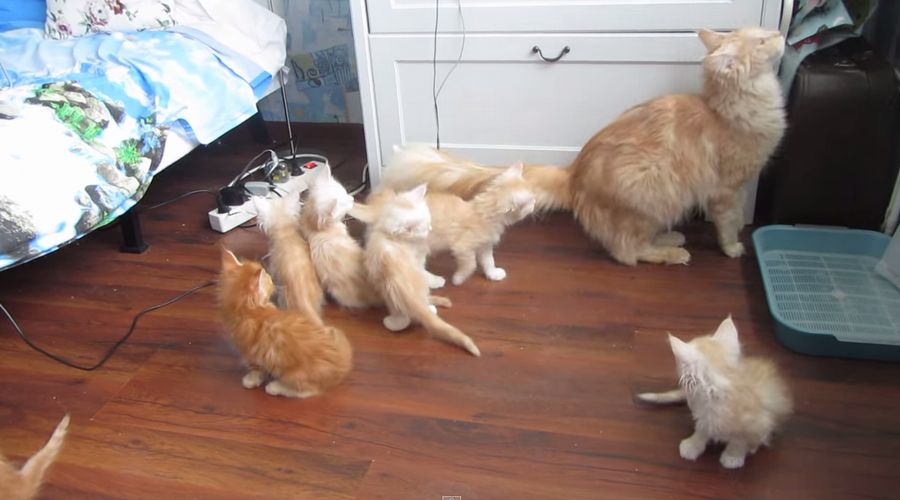 The attempted jump ends in failure! What an embarrassing situation to occur in front of her kids!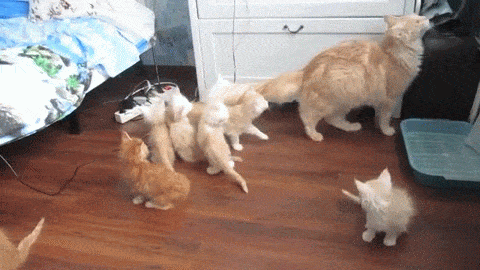 See Video Here
The mother cat needs to get into better shape to make that jump in the future.