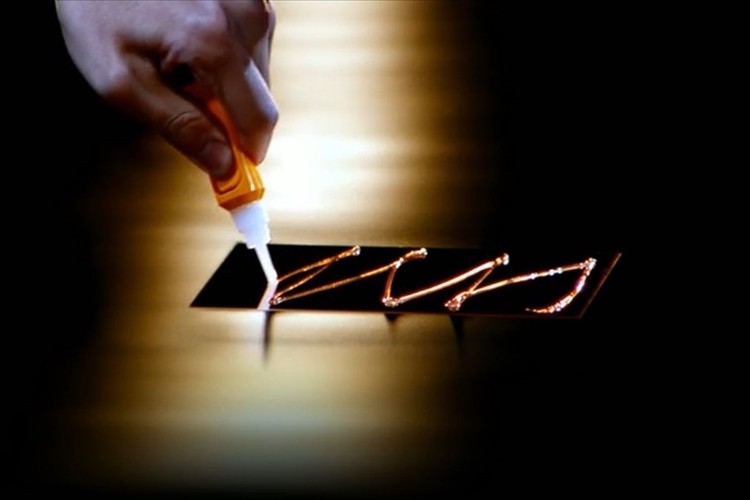 source: YouTube
Aaron Alphare's television commercial demonstration which was a topic of discussion with online viewers when it was first produced four years ago has been rediscovered after going missing soon after it was created! Here is a very unusual video for a product called "Aaron Alphare's EXTRA jelly-like adhesive". It appears to a super glue that has very strong and fast adhesive power.
Here is a heavy barbell being placed on the adhesive glue.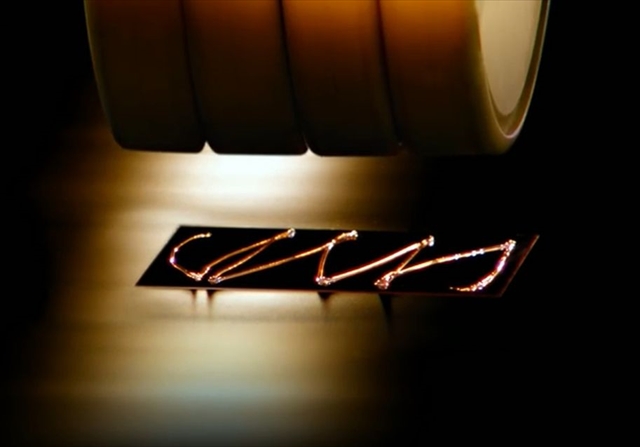 source: YouTube
The heavy barbell looks to be firmly connected to the floor.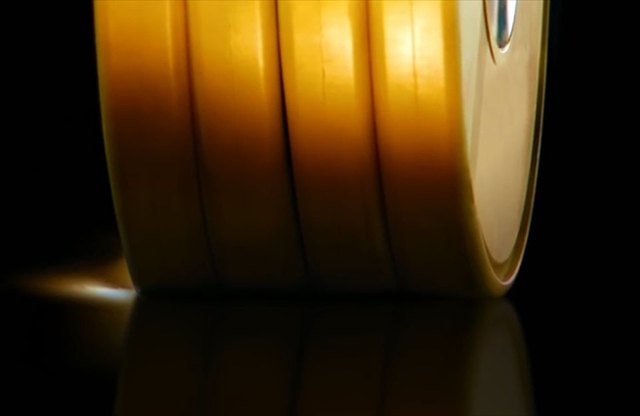 source: YouTube
Here is Aaron Alphare placing all of his power and concentration on lifting the heavy barbell.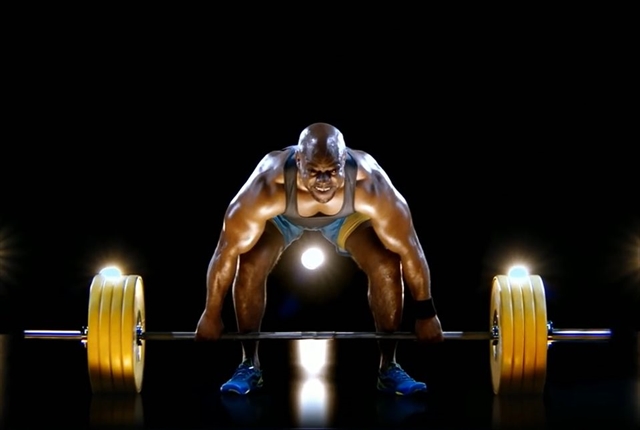 source: YouTube
However, it seems to be strongly bonded to the floor despite the powerful man's continuous exertions! In fact, Aaron Alphare starts to float above the floor over the heavy barbell! How is this possible?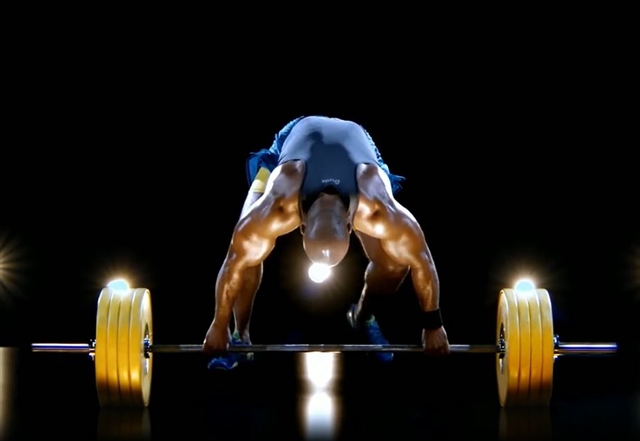 source: YouTube
Aaron Alphare is now floating directly over the barbell!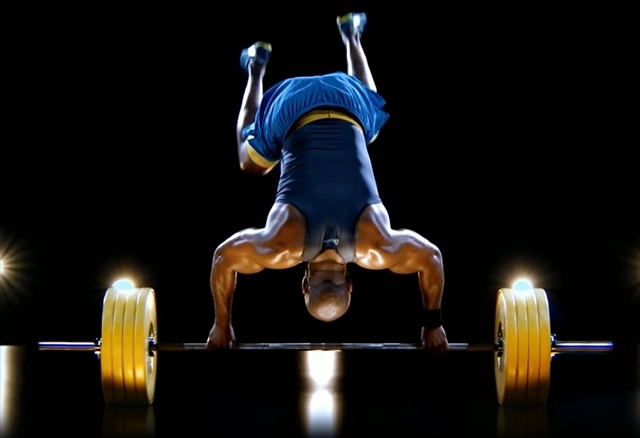 source: YouTube
It seems that the barbell is strongly fastened to the floor when in the screen has been reversed and the barbell has been fastened to the ceiling instead!
So, the entire television commercial has been a clever optical illusion! The barbell has somehow been fastened to the ceiling by the super glue adhesive and then the weightlifter had to perform his attempt lift by hanging upside down!
Please take a look and watch the extended video below.
See Video Here
source: YouTube
---
source:


www.youtube.com

/

www.aronalpha.com
---