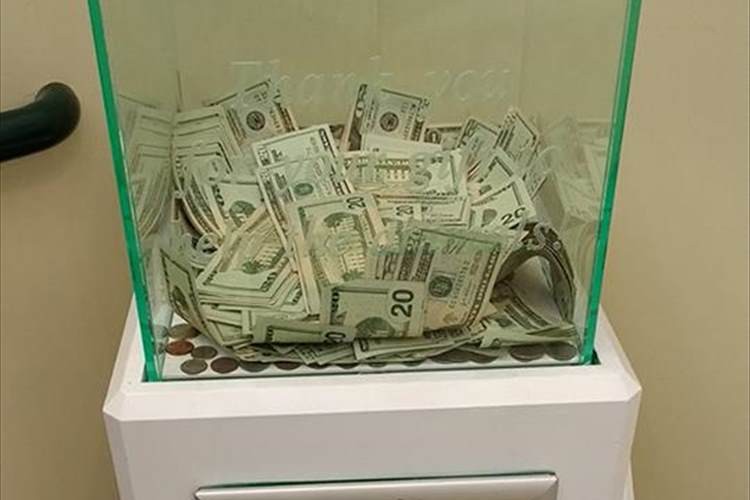 source: facebook
A large sum of money was recently donated anonymously to an animal protection facility in the state of California in the United States that became a big topic of discussion with online viewers from around the world!
The Pasadena Animal Care Association & SPCA has many locations throughout the state of California which are supported by volunteers and donations from the public and currently protects and cares for 12,000 animals every year.
A big surprise in the facility's donation box.
Recently, facility staff discovered a huge amount of cash in the facility's donation box. The large amount of 20 dollar bills totaled almost USD 8,000 dollars! It was a massive sum for the facility to receive at one time but there was no note! The person it appears wanted to remain anonymous!

source: facebook
And about a week later, the staff were shocked to find another large mystery donation from an anonymous donor totaling almost USD $2,000 dollars!

source: facebook
What did you think?
This unexpected donation from the mysterious citizens is just a wonderful display of kindness for a important cause of protecting and caring for these animals but these people have preferred to keep their identities a secret!
Here are some photo images of some of the animals at the facility who benefit from the kindness of strangers!

source: facebook

source: facebook
This is a delightful and positive story of human kindness towards the care of animals!
---
source:

www.facebook.com

/

www.facebook.com
---