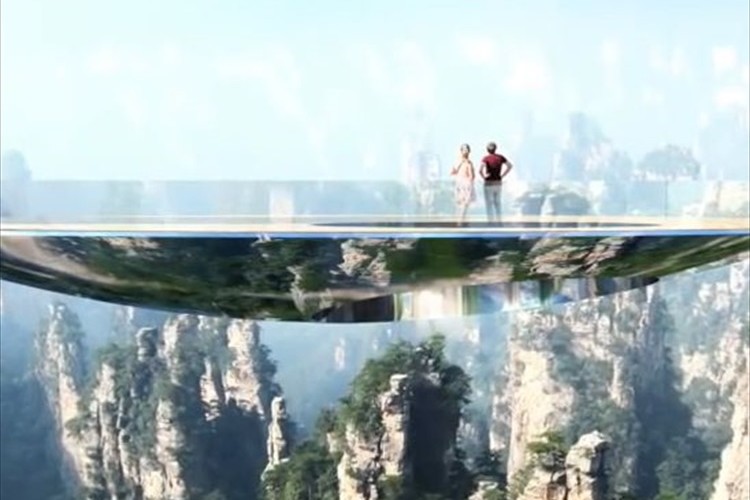 source: YouTube
The illusion of walking in the air!
There are a number of innovative designs being created recently in China and here is a bridge that provides people with a spectacular experience with a clear glass floor while the bridge is suspended in the air at a height of just over 300 meters above the ground!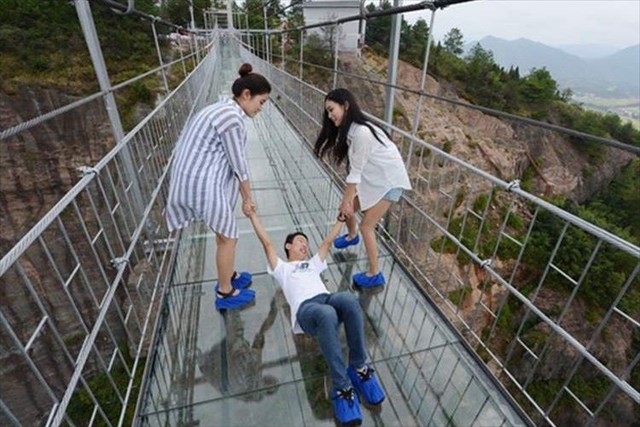 source: YouTube
The bridge is located in a scenic area of Hunan province in China and is popular with tourist who love to enjoy the beauty of nature!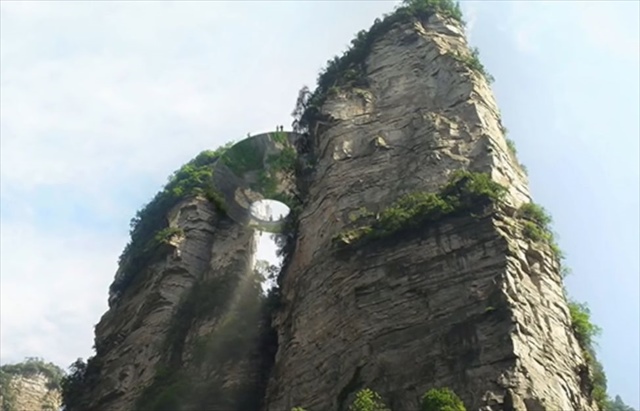 source: YouTube
Highly reflective stainless steel was used for the framework of the bridge which allows people an unimpeded view.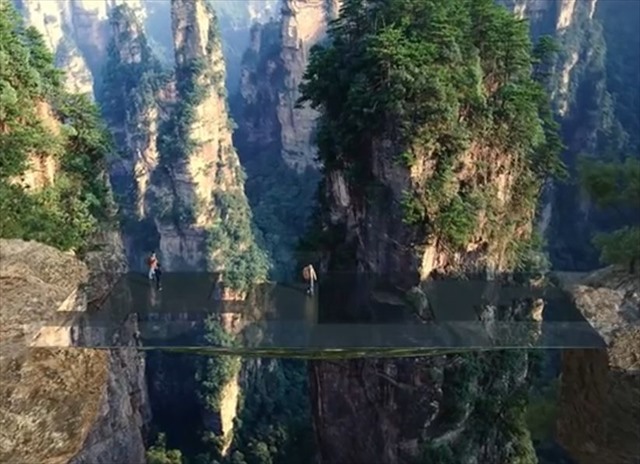 source: YouTube
Also, the floor of the bridge consists of interlacing transparent materials and black stones. The black stones are reflective which creates an optical illusion.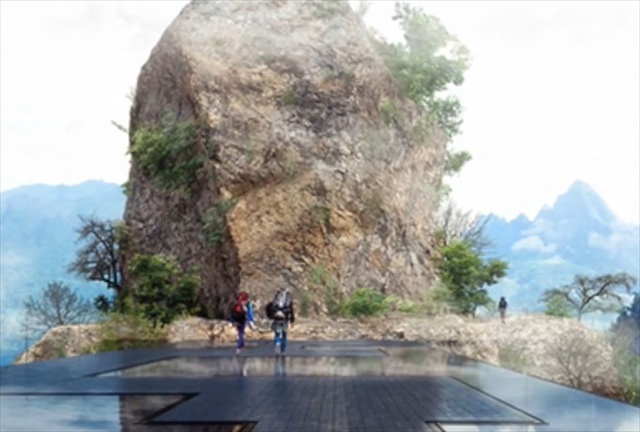 source: YouTube
The designer of this bridge is a French architectural firm named Martin Daffoplantier Architects and they have truly created a futuristic bridge suspended in the air.
Amid concerns about the safety of the design, some advance tests were undertaken in which a car crossed the bridge and several attempts were to damage the materials by pounding them with a hammer before officially opening to worldwide acclaim!
Please take a look at the extended video below.
See Video Here
出典:YouTube
---
source:

www.youtube.com
---