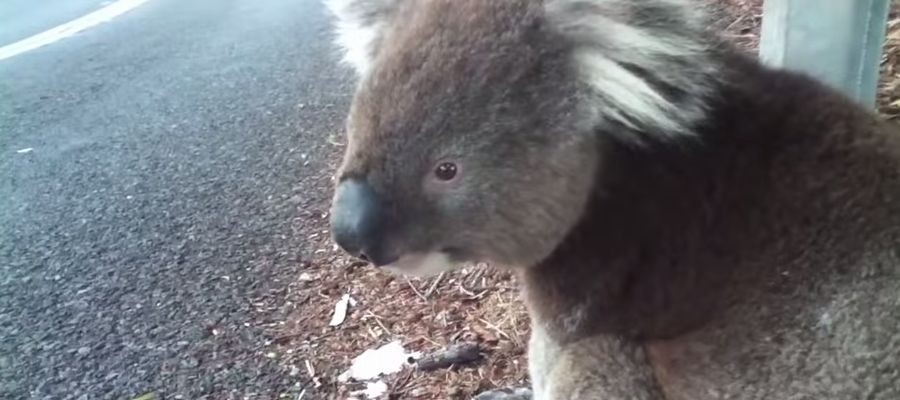 While riding on a mountain road on a bicycle, this cyclist discovered a wild koala on the roadside looking a little forlorn and a little thirsty.
See a surprizing encounter with a wild and adorable koala accepting water from the cyclist!
See Video Here
Why is this koala on the side of the road?

This wild animal is behaving like a house pet!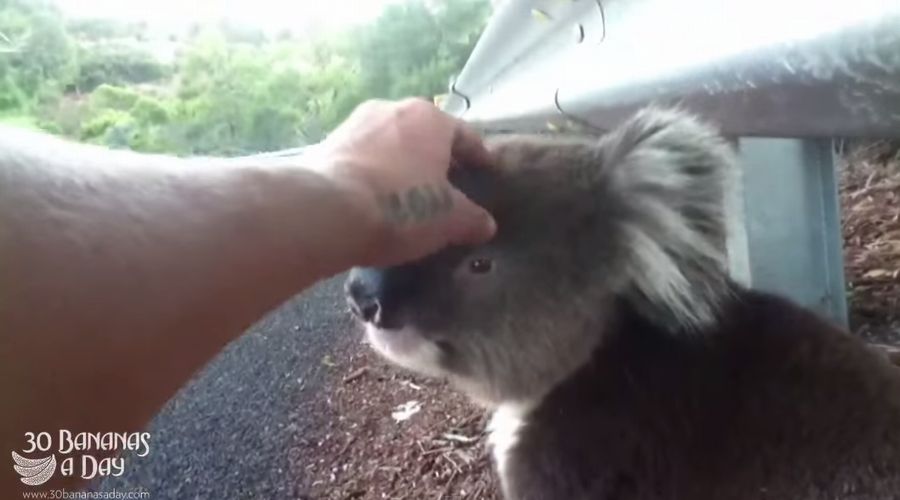 I want some your water, please!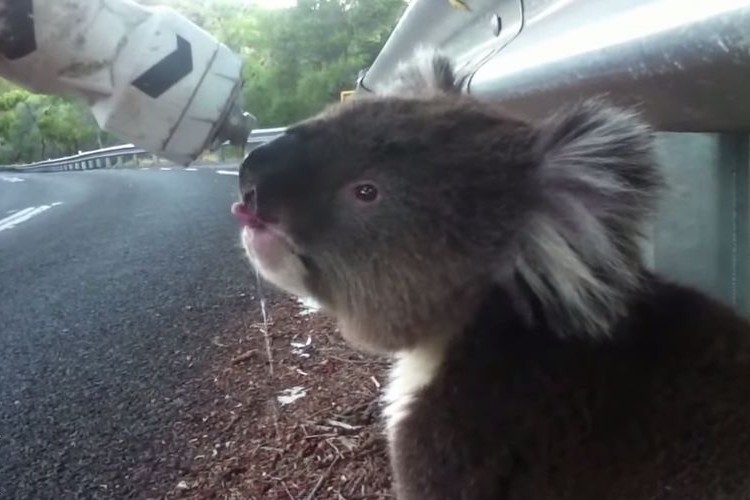 This koala is quite curious about people!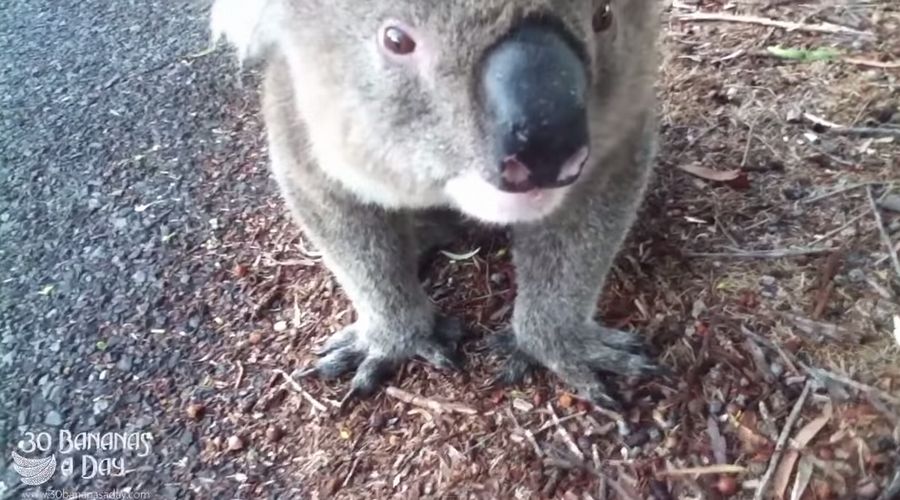 Here is a close-up of the koala's face.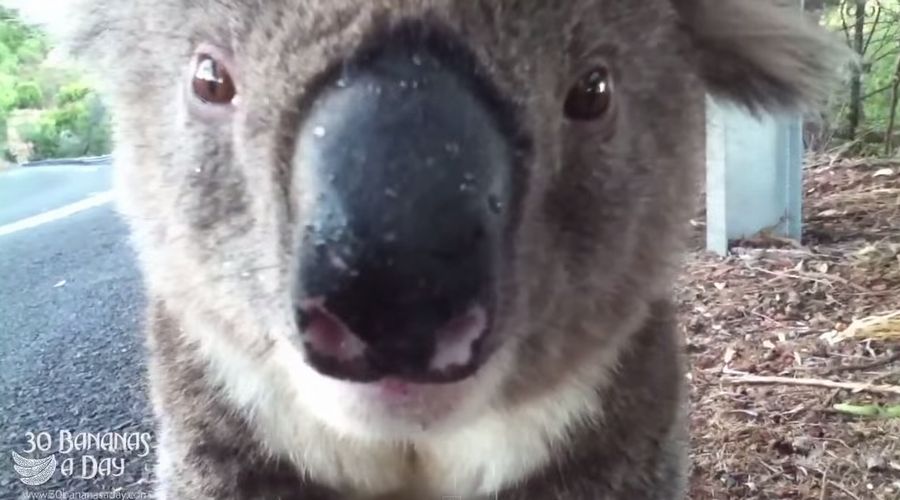 I am still thirsty and want more of your water, please!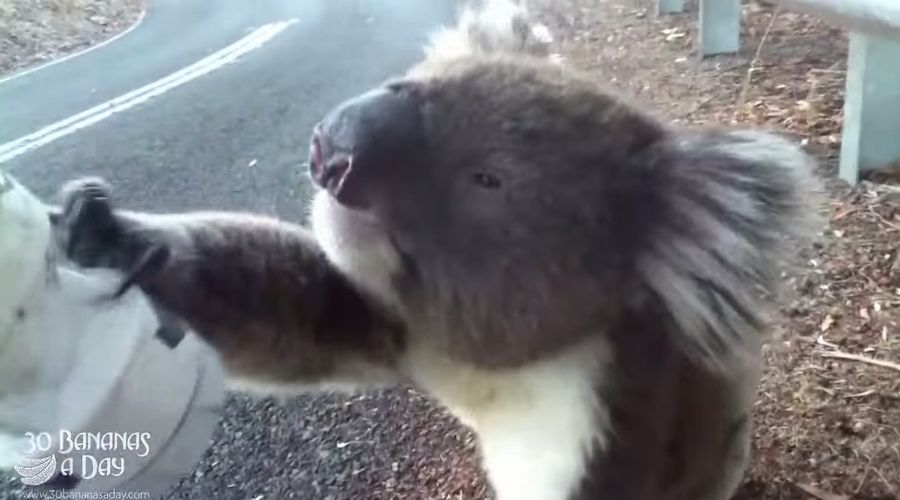 The koala has a reputation of being a fierce animal in the wild but this one was extremely gentle!