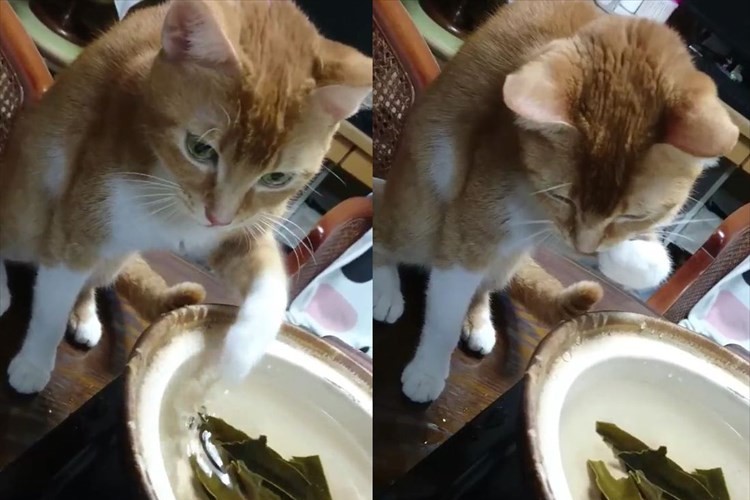 source: twitter.com
"Kelp soup is delicious!♪"
Here are some adorable videos of some hungry cats enjoying some delicious kelp soup that has become a big topic of discussion with online viewers everywhere!
These videos were taken by Twitter users @kinako_0419 which feature the animated movements and gestures of their pet cats!
Here is one of the hungry cats attempting to scoop out some of the soup with its paws!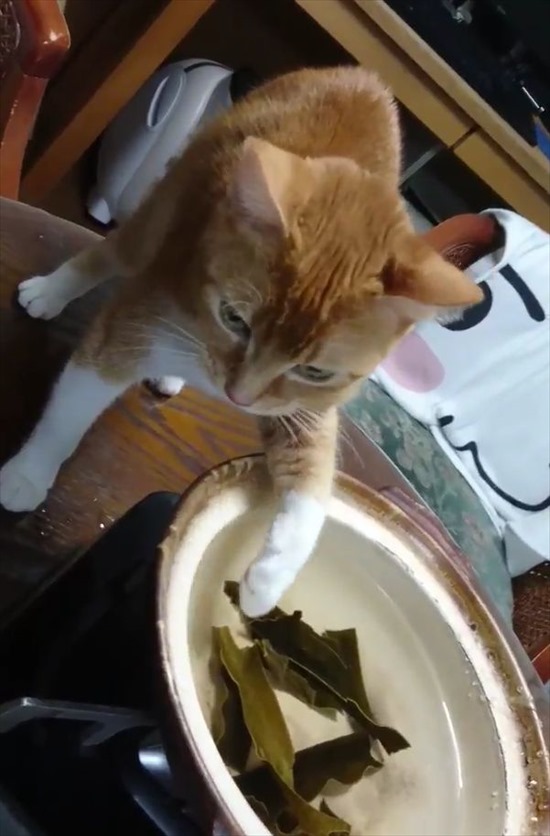 The delicious soup has really gotten these cats attention and they want to try more!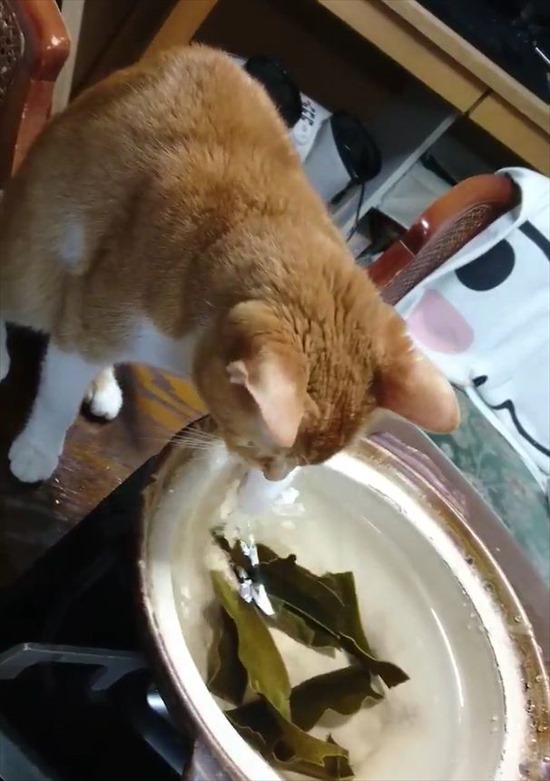 source: twitter.com
A paw is dipped into the soup!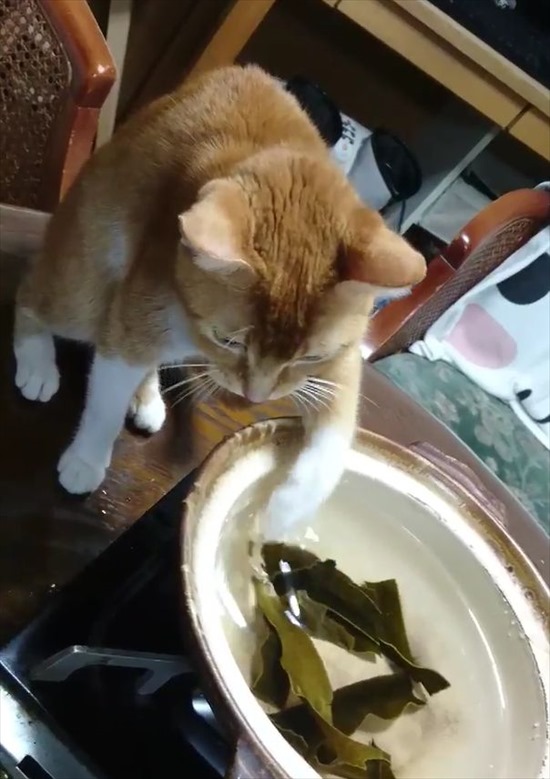 source: twitter.com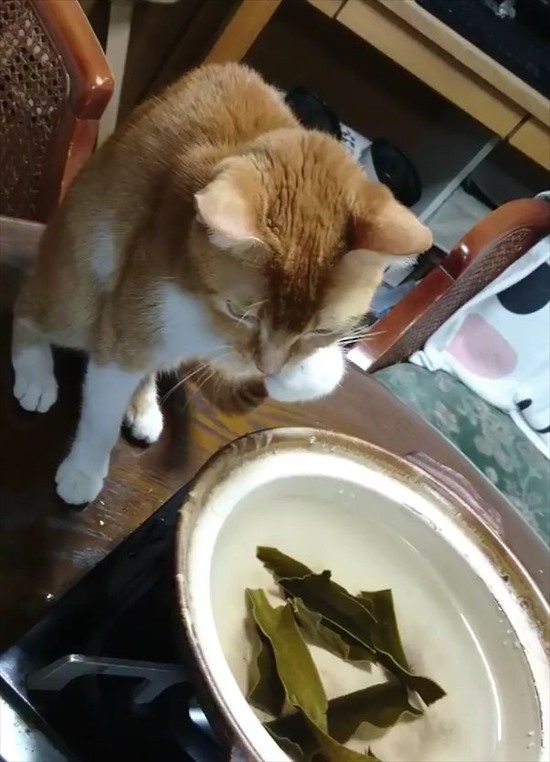 source: twitter.com
Such serious eyes as this gourmet cat considers the flavor of the kelp soup! Does she like the taste?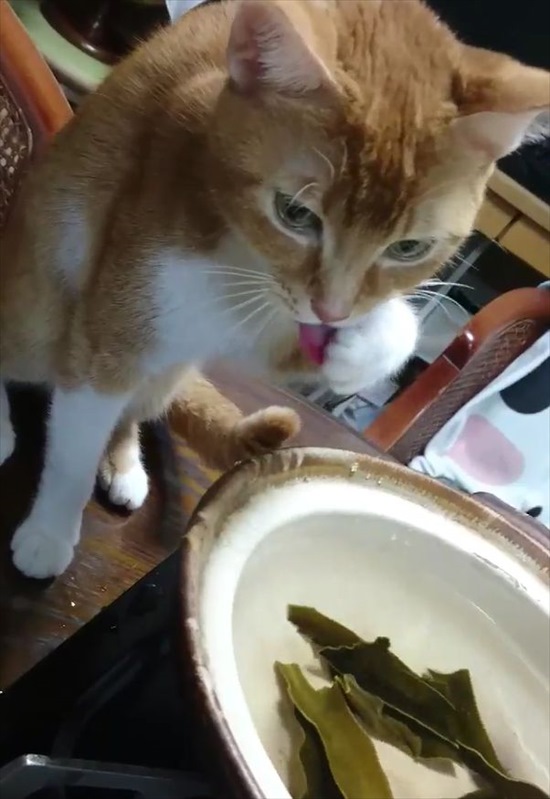 source: twitter.com
Here is a video of this adorable kitty trying to eat this delicious kelp soup.
Rather than stopping the mushrooms, we will choose to rework the soup stock pic.twitter.com/fmqreMzcM7

— きなこ (@kinako_0419) 2016年12月12日

source: twitter.com
@kinako_0419 According to this Twitter user, a similar reaction from his pet occurred a few years previously when this owner was preparing some kelp soup and his cat was silently sipping from the soup pot using his paw! Here is a tweet of a few years ago featuring the same behavior! It seems that his pet just loves his kelp soup!
2年前も同じ事をしてました pic.twitter.com/XXkNUfpYz0

— きなこ (@kinako_0419) 2016年12月12日

source: twitter.com
What did you think?
This was a delightful scene to watch this cute cat attempt to eat soup with his paw! What an adorable creature and situation that one could watch such interesting behavior from this sophisticated feline!
---
source:

twitter.com
---