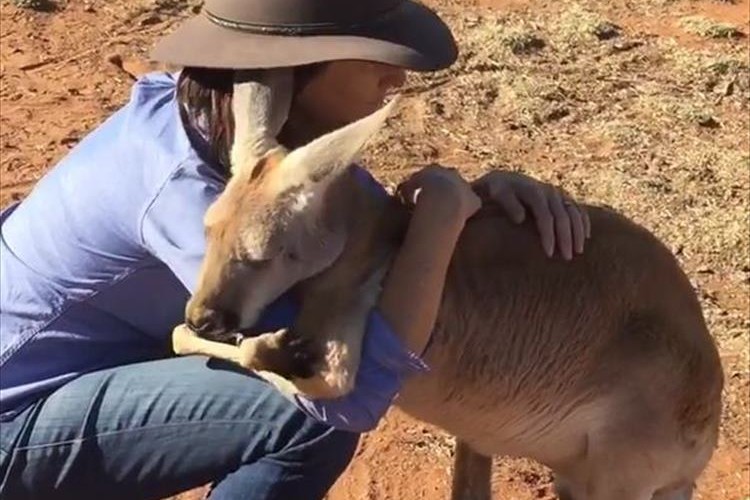 source: instagram
Here is a large kangaroothat was orphaned at a very young age and has been adopted into a special sanctuary where they are protected and cared for by dedicated staff in a touching and heartwarming story that became extremely popular with online viewers all over the world after this story was posted on various social media networks (SNS).
Orphaned at 5 months old.
This female kangaroo is named "Abbey" and she is now 9-years-old but she was orphaned when she was just 5 months old! She has been living in a protected reserve called the "Kangaroo Sanctuary Alice Springs" in Australia. This reserve is a facility that raises baby kangaroos who have lost their parents due to traffic accidents and other mishaps.
There are many kangaroos residing in this protected reserve and "Abbey" has become a popular character due to a number of photos and images that have been posted on the social media networks of Facebook and Instagram.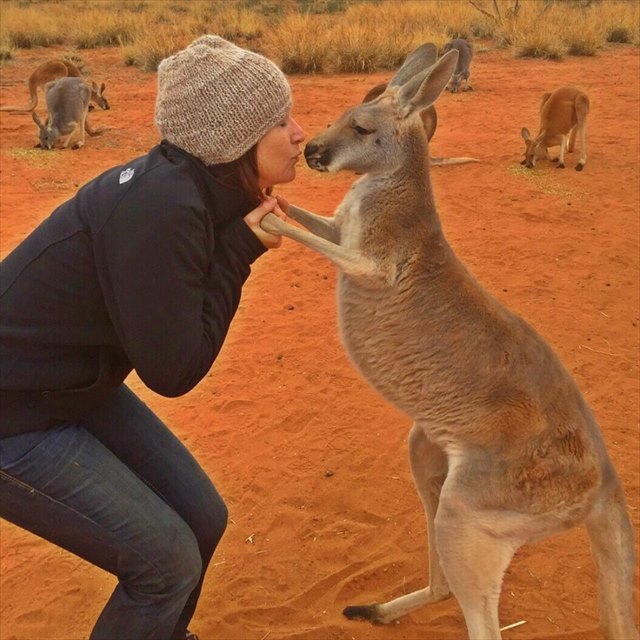 source: facebook
Here is one of the facility staff giving one of the kangaroos a hug and some affection which is so heartwarming to see as the animals are protected and cared for by these passionate people.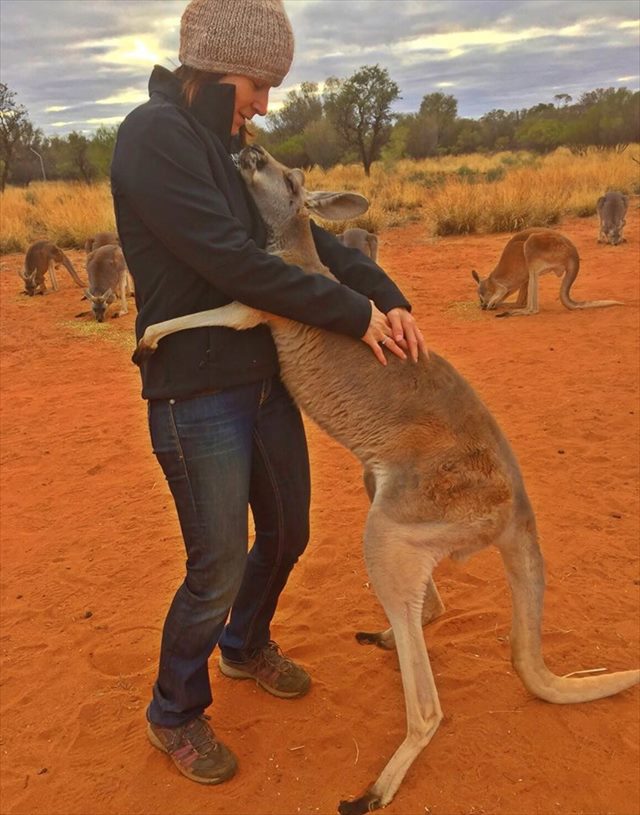 source: facebook
At the facility, there is another kangaroo called "Indy" who is always craving hugs from the staff on a daily basis.

source: facebook

source: instagram
These kangaroos are so fortunate to be living in a facility where they are protected and loved and I hope that this sanctuary will continue to provide this wonderful service for these beautiful animals!
---
source:

instagram

/

facebook
---