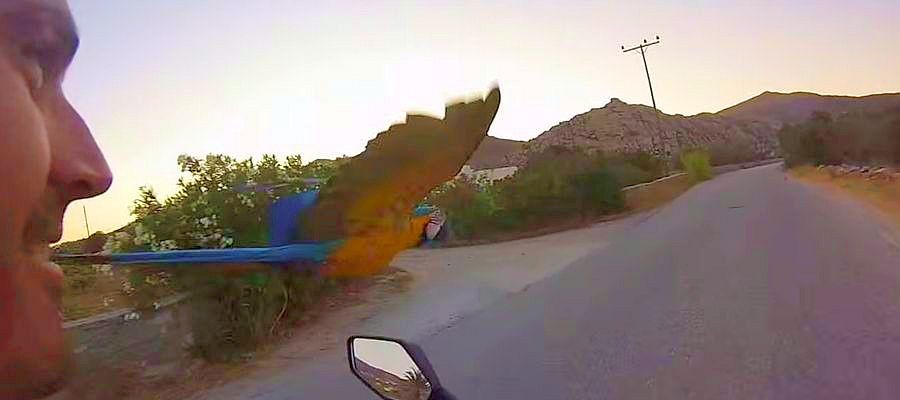 Here is a video of a gorgeous view of the beach and the Aegean Sea near Paros in Greece. A man is riding on a motorcyle and enjoying the lovely scenery along with his pet "macaw" flying along side of him!. The "macaw" is a bright, multi-colored bird and is the world's largest parakeet. This pet bird is flying beside the speeding motorcyle and actually matching the speed in flight! This delightful scene is absolutely wonderful to see!
See Video Here
Wow! The bird is flying so close to the motorcycle!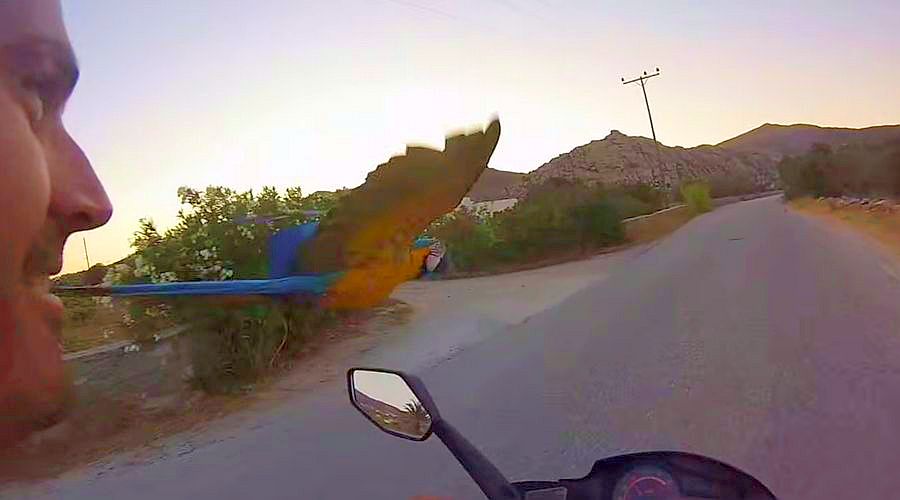 The bond and the trust between the large bird and his owner is close!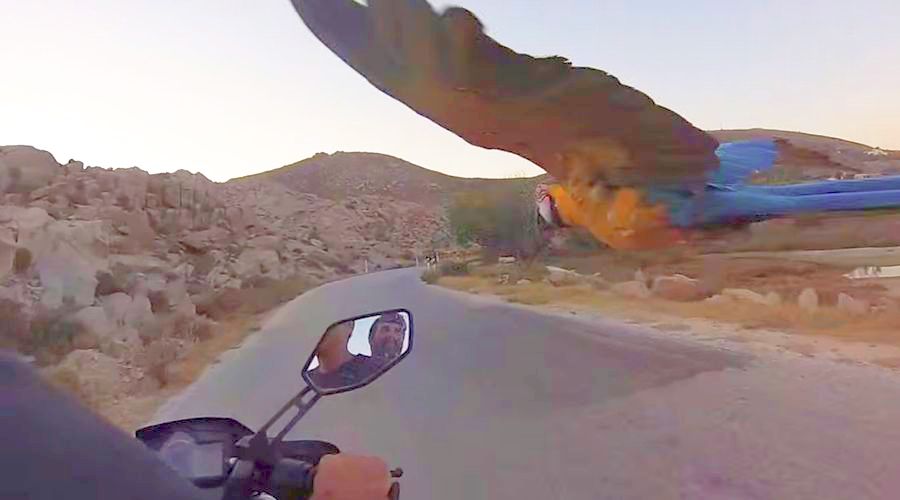 This video is originally titled "The Wonderful Adventures of Nils". It is an amazing situation to watch the "macaw" flying free at such high speed next to the motorcycle!
See Video Here
I'm sure that the close friendship of the bird and the man made this trip a special experience!